Introducing the 3D Universe Educators Exchange Community
September 20, 2023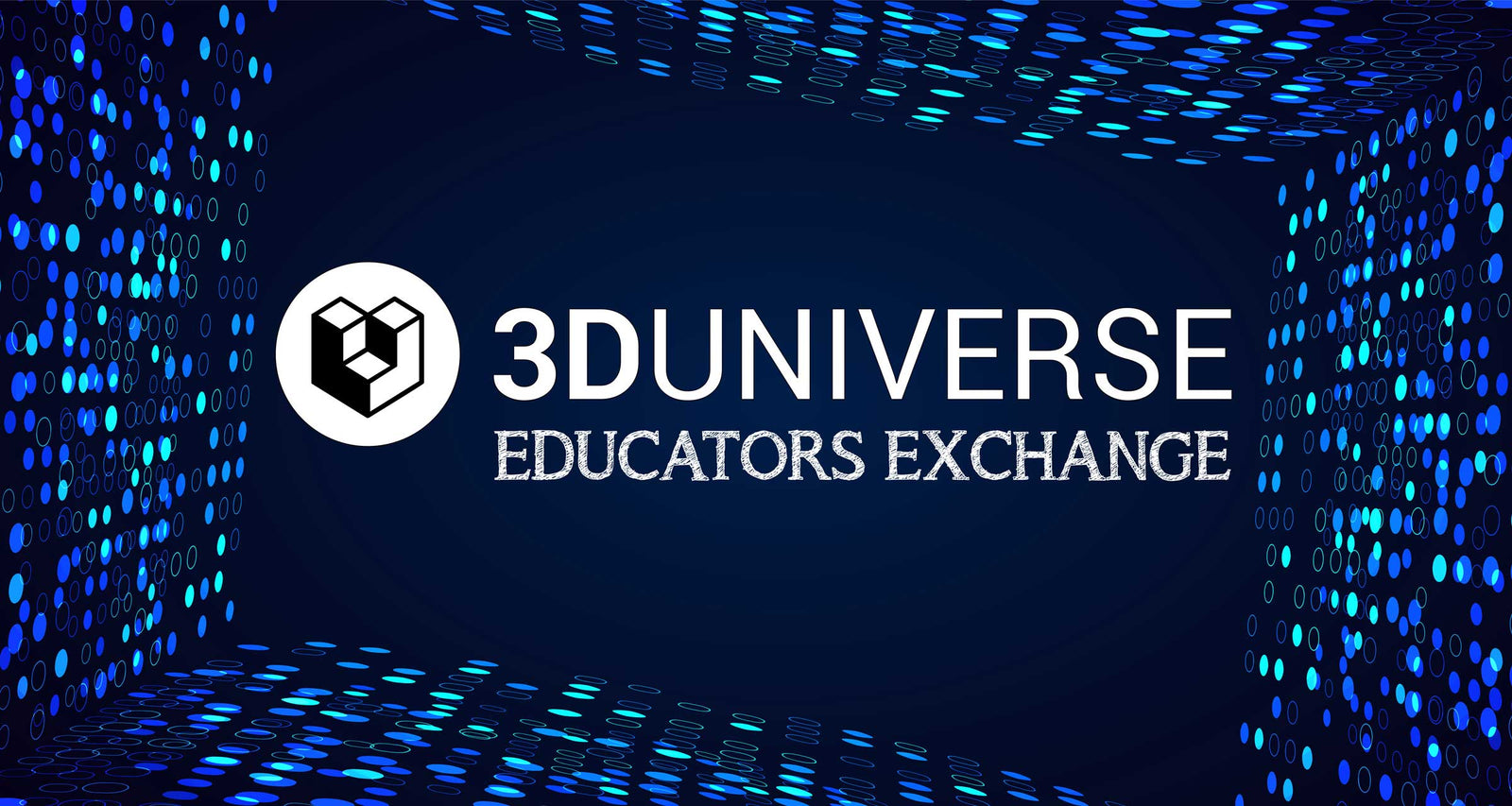 You have spent a lot of time putting together your presentations to the PTA and school boards and educating Timmy's mom about how important STEM learning is in a 4th-grade classroom. Perhaps you are nursing some very waterlogged and wrinkled fingers from all-day car washes. There is a high likelihood that you may have baked more cookies in one afternoon than Cookie Monster has eaten in his entire existence from the time he made his first appearance on Sesame Street in 1966.

And for what?

So you could finally get that 3D printer, laser cutter or Formbox into your classroom, of course!
You finally have exactly what you wanted. Now, what do you do with it?
There is this incredible piece of technology sitting on the table before you. You may very well hear angels singing every time you press the on switch. You may actually look at it lovingly at the end of the day and wish it sweet dreams as you turn off the light and leave the classroom every evening.

It's there, just waiting for your newly inspired students to start busting out the next architectural wonder. Maybe they will create an assistive device that will change lives all over the world. Your classroom may very well be on the brink of a full-on art explosion.

Except, you don't even know where to start looking for projects to get them journeying on their paths to becoming the creative geniuses you know they are…
Well, look no further!
Introducing the 3D Universe Educators Exchange Facebook Community!
We are excited to share that we have created a new Educators Exchange community group on Facebook. This page is for educators and others who would like to share the digital fabrication projects they have been doing in their classrooms. A space for those who are eager to talk to other teachers, get ideas or collaborate on projects!
Our hope is that teachers from all over the world will share their curriculums with each other as open-source resources. We would love to see classrooms create collaborative projects that can connect students from different demographics together in a global 3D Universe Educational Maker Movement!

To join the Facebook group, you simply request to join, answer a few questions and agree to the rules of the group. Once you are a part of the group, feel free to post and share what your students are working on. Introduce your projects and yourselves to each other!
How do you participate?
We have created a form that will allow you to easily share your projects with other teachers. You can also submit your classroom to be featured on the 3D Universe blog, Facebook page and social media channels!
Browse the spreadsheet that lists resources and open-source educational project files for teachers to use in their classrooms. Find helpful links through the educators exchange to articles, websites and machine specific tutorials.
The ultimate goal of creating this group and resource page is to provide a hub for our customers and all educators a space to have a centralized location where they can easily browse for new projects to bring into their own classrooms!
Join the community and get exclusive educational offers and discounts throughout the year!
Become part of a growing 3D Universe educational community where you can find open-source projects for your classrooms! You will also have access to additional educational discounts that are exclusive to this group throughout the year!
What are you waiting for!?

Come on in and help us create an amazing space for sharing, collaboration and fun for teachers everywhere! Help get more STEAM learning into classrooms!
We look forward to hearing from you and seeing what your students are making this year!