Check Out Our Review of Simplify3D V2.0.1
June 08, 2023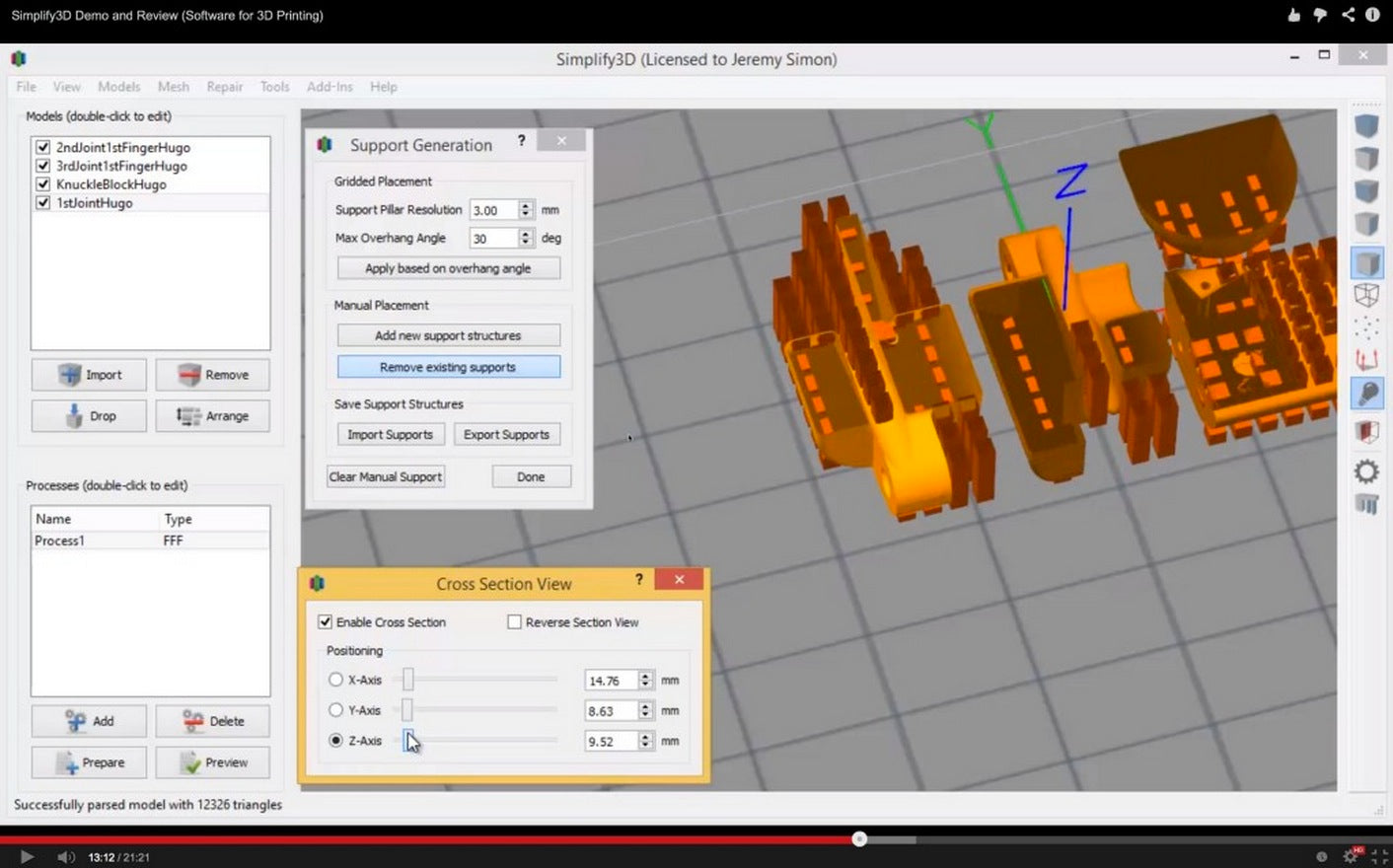 The All-in-One Software for 3D Printing
Simplify3D is designed to be a complete solution for 3D print preparation and has features not found in other popular slicing programs. It also has a price tag of $140, with no evaluation version available, which makes many people hesitant to give it a shot.
To help with your buying decision, check out our four-part video review of Simplify3D.
Part 1
Provides a 20-minute overview of what Simplify3D has to offer:
Part 2
Shows a specific use-case where the custom support features of Simplify3D prove to be especially useful:
Part 3
Demonstrates how the visualization features of Simplify3D can be used to avoid failed prints:
Part 4
Shows how Simplify3D customized support allows for "stacking" parts, positioning smaller parts underneath the overhanging portions of larger parts:
Purchase Simplify3D HERE.
More 3D Universe blog posts:
My Cyborg Beast 3D Printed Prosthesis: Assembly and Testing post can be found HERE…
Check out my first impressions of the Flashforge Creator X 3D printer HERE…