CURA Deep Dive Tour | Video with Jeremy Simon
June 08, 2023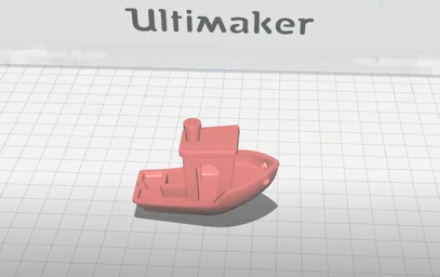 During our "3D Printing in the Workplace and STEM Education" free virtual conference in April, we had the opportunity to bring together some wonderful speakers and presenters who shared an abundance of fantastic information and expertise with our attendees.
Jeremy Simon, Founder of 3D Universe and an e-NABLE Co-founder, gave us an in-depth tour of Ultimaker Cura, the world's most popular 3D printing software.
In this CURA deep dive session and video, he takes you through the basic workflow of preparing print jobs in Ultimaker Cura, as well as more advanced features you may not be aware of, like how to work with multiple models for dual-extrusion printing, or how to customize print settings in specific regions of a model.
In addition to showing you how to use the basic and advanced features that are part of Ultimaker Cura, Jeremy also shares some of his favorite free plugins for adding enhanced functionality to the Cura platform. Links to the resources covered within the video can be found below.
Resources Available
Ultimaker Cura Download Page
Cura Settings Guide Plugin
Custom Supports Plugin
ThingiBrowswer Plugin
Ultimaker Materials Compatability Guide
What are you Making?
We would love to share your projects on our blog in our new Customer Spotlight features! If you are working on an interesting project or design, please email us your information, your story and project details, and a few images to share to jen@3duniverse.org!