Introducing Polar3D Cloud, the #1 Cloud-Based 3D Printing Platform in the World
June 08, 2023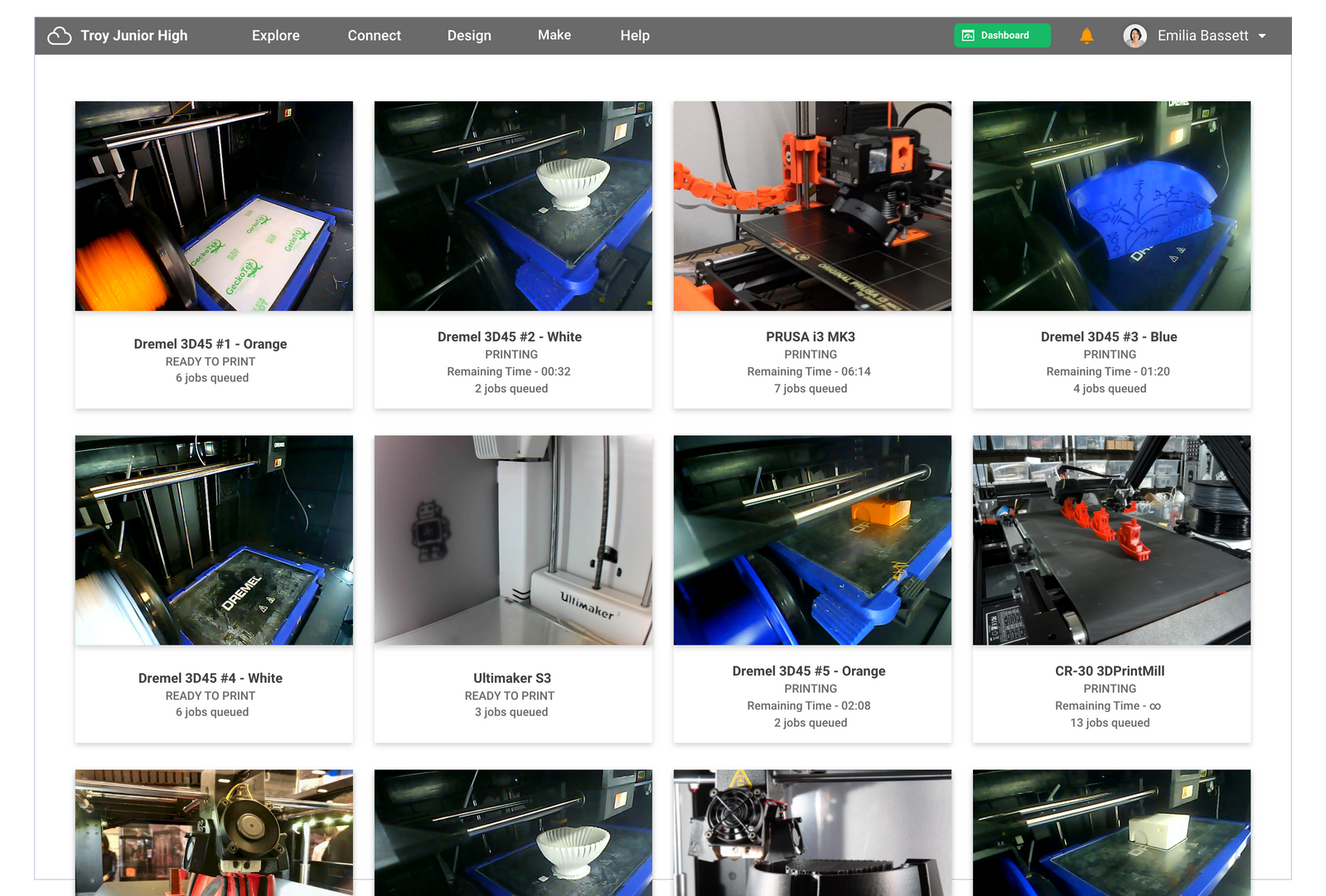 We are excited to introduce you to Polar3D, a software company offering the Polar Cloud, an online platform for 3D printing in educational environments that allows the management of unlimited 3D printers, students, files, and curriculum materials from a single platform that provides complete visibility and control to drive access, engagement, and better student outcomes.
How the Polar3D Cloud Works
The Polar Cloud works in a unique way, placing the "ah-ha" moment of design and 3D printing back in the student's hands.
Adding your 3D printers to the Polar Cloud means students of any skill or experience level can have their work 3D Printed. The Polar Cloud platform grows with your students over time, allowing skilled students to get more access and graduate into using more conventional CAD programs, much like the ones they'll see in the workforce.
Your 3D printer opens up a secure connection with the Polar Cloud servers, making the status and camera feed readily available from anywhere.
Print from next door, from home, across campus, or the next state over!
Quickly onboard and get students of all experience levels involved in the process. Students can grow in the printing program and be promoted to get more access and do more of the work on their own.
You maintain total control!
Check out the overview video above to learn more!
Subscription Options for Polar3D Cloud
There are 4 different types of licenses to choose from for your needs. Whether you are a single classroom, an entire district, a university, or a library seeking to get set up with Polar3D, there is a subscription option for you.
School Licence – Foster entrepreneurial spirit, highlight your rising design and 3D printing stars, and connect with the community.
---
District License – Sign up for your whole district and save! Get better reporting, shared stats, and more!
---
University License – A full-featured print management service for your entire campus and remote student body.
---
Library Licences – Pricing is dependent on the number of 3D printers being used per library.
---
Questions about Polar3D Cloud?
If you are interested in learning more about Polar3D Cloud or have questions, please feel free to reach out to us at info@3duniverse.org, and we can help you choose the subscription that will work best for your needs.