3D Printing in the Workplace | Webinar Videos
June 08, 2023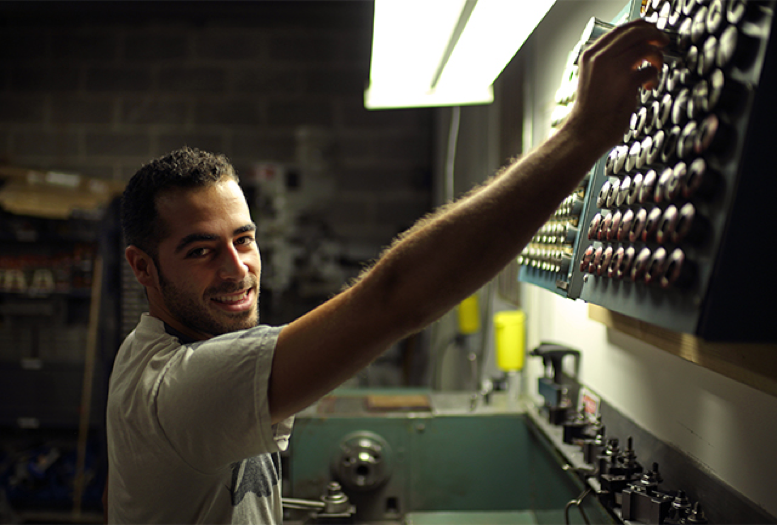 During our weeklong virtual conference, "3D Printing in the Workplace and STEM Education", we were excited to have some great tech leaders, designers and engineers join us from Honeybee Robotics, M.Holland Co., Caterpillar and Mueller AMS for a full day of 10 minute presentations on how 3D printing can be used in a variety of industries!

In the following videos, you will hear from these experts in their fields and find out how they are using desktop 3D printers in their industries to help improve their business and production.
3D Printing For Rapid Prototyping | Yoni Saltzman – Honeybee Robotics
In this session, Yoni Salzman, Project Engineer for Honeybee Robotics, shared how developing new and innovative solutions to today's biggest hardware challenges requires exploring a vast trade-space of possible designs. In order to rapidly iterate, 3D printed prototypes are essential to quickly determining what works and what doesn't.

In this talk, Yoni dives into specific techniques that hobbyists, makers, and engineers can use to test their ideas in real-world environments. Learn how to create designs that can withstand heavy loads, dynamic forces, and repetitive use.
3D Printing Adoption in the Injection Molding Industry | Haleyanne Freedman – MHolland Co.
In this session, Haleyanne Freedman, Market manager for M. Holland Company shares her experience with 3D printing in the injection molding industry.
The Use of 3D Printing in the Earthmoving Industry | Ben Kovalick – Caterpillar, Inc
In this session, Ben Kovalick, Product Design Engineer for Caterpillar, Inc. shares how he and his team use 3D printing in the earthmoving industry and how this technology has been used to improve quality, velocity, serviceability, and manufacturability for their customers.
Is Ultimaker Viable for Investment Casting Applications | Tom Mueller – Mueller AMS
In this session, Tom Mueller, President of Mueller Additive Manufacturing Solutions shares about his work with metal and investment casting, along with the results of working with the Ultimaker S5 for his craft.

Additive manufacturing has been used for more than 25 years to create prototype patterns for investment casting. It has been one of the most widely adopted and successful applications of AM. However, the printers most commonly used for this application are very expensive and well beyond the means of most investment foundries. In a recent study, a relatively low-cost Ultimaker s5 printer was evaluated for use in printing prototype patterns and the results were surprising.
---
Share your Ultimaker Project Story!
We are actively searching for stories to share on our blog from our customers who are currently using the Ultimaker 3D printer products!

Are you using your Ultimaker to create a prototype for a new design? Are you 3D printing models of new architectural creations? Are you making a fun summer project with the kids? Helping to save the world by making PPE for frontline heroes?

Share your story with us by emailing jen@3duniverse.org and if we choose to share your Ultimaker story on our Customer Spotlight blog, we will send you 4 spools of *Ultimaker Filament as a thank you!

*This does not include 750g PVA spools and you must have a USA based shipping address.