How 3D Printing Can Reduce Time and Cost During Product Development
June 08, 2023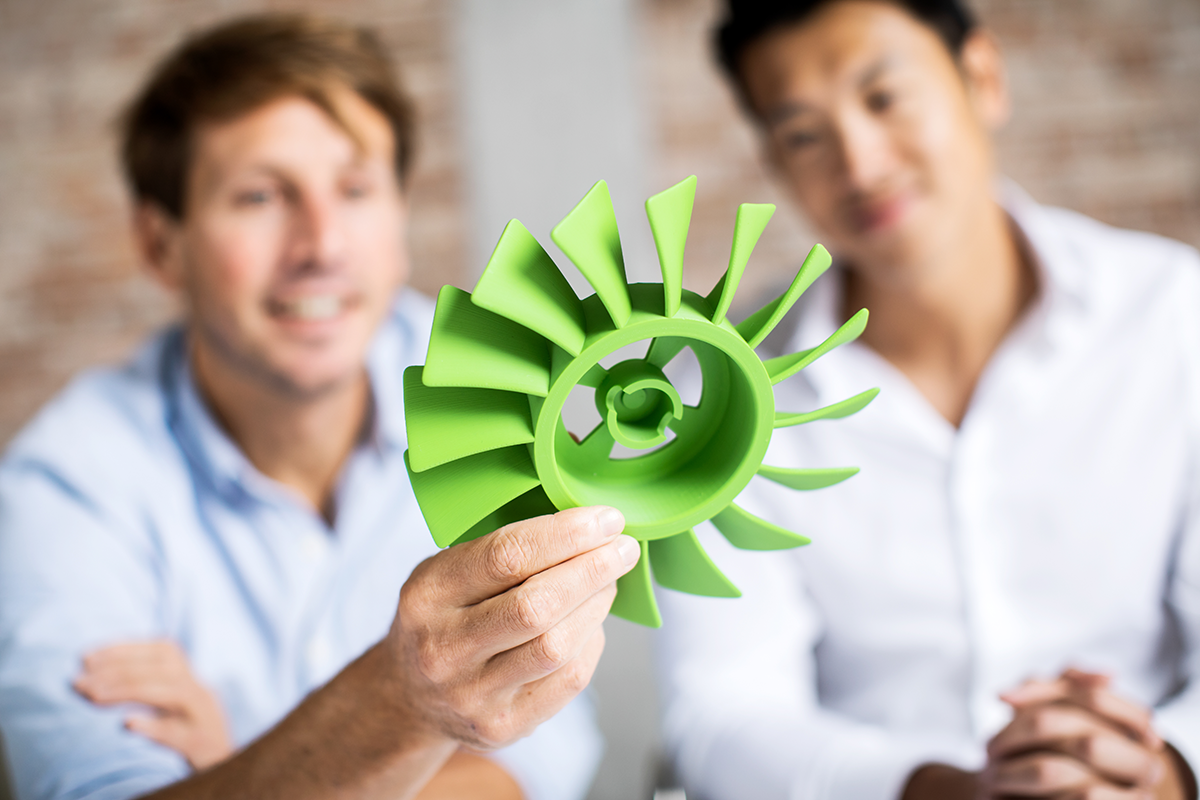 For businesses, the process of developing and bringing new products to the market is absolutely essential, but it can also be slow, expensive, and in some cases outright frustrating. R&D costs and the time it takes to develop a new product often limit small businesses to only being able to roll out one or two new products each year. This fact not only reduces the rate at which product lines can expand but also makes it more difficult for small businesses to remain competitive with their larger counterparts.
Fortunately, this bleak picture of product development is changing drastically with the increased adoption of 3D printing technology by businesses. With additive manufacturing, even smaller companies can design, prototype and develop products at vastly accelerated rates. Even better, the technology's cost and time advantages can carry over into actual production.
Here's what you need to know about how 3D printing can reduce the time and expense involved in developing your next product and bringing it to market, along with some inspiring real-world examples of these benefits in action.
3D Printing Advantages in the Product Development Phase

Reduced Prototyping Costs
Perhaps the most important and impressive advantage of 3D printing technology in product development is its ability to drastically reduce the costs of prototyping. In many cases, prototypes that would ordinarily cost hundreds of dollars can be made for a fraction of that cost, allowing even businesses with limited budgets to consistently pursue product development.
For instance, Hartfiel Automation has been able to reduce prototyping costs from an average of $125 to just $4 per component, allowing for a much less expensive development process.
Faster Product Development Times
Far from being only a cost control tool, 3D printing can also greatly speed up the product development process. Under ordinary circumstances, a business developing a product would create very basic mock-ups during the design phase, then send the designs out to a professional prototype developer for a more refined functional prototype.
As you might expect, having a developer layout, build and then ship your prototype back to you can take a fair amount of time. With a 3D printer like the Ultimaker S5 Pro Bundle or the Ultimaker S3, on the other hand, parts can be printed from computer design files as soon as those files are complete. As a result, prototypes that might take multiple weeks to get through a prototype developer can be created in the handful of hours it takes a 3D printer to print them.
One of the best examples of just how powerful this kind of rapid prototyping can be is ABB robotics, which was able to reduce prototype times for complex robotic fingers from five weeks to as little as one hour using 3D printing.
Ability to Reiterate Rapidly
A further function of this increased speed is the ability to create many different prototype iterations in a short period of time. During the product development phase, you may find that you need to tweak your designs several times in order to come up with the best possible version of the product.
Following the normal prototyping process, going through multiple iterations can eat up several months' worth of time. With 3D printing, though, your business can produce multiple iterations in the span of a single day.
A real-world example of this ability can be found in Bhold, a small consumer products manufacturer. Even with up to 100 design iterations per product, Bhold was able to leverage 3D printing's rapid prototyping abilities to bring development down from one year to just one month for each new product.
Benefits of 3D Printing for Manufacturing
Effective Production at Low Volumes
In addition to its ability to speed up development, 3D printing can also be used in the manufacturing process. As a general rule, the technology is best suited to manufacturing low volumes of a product.
While this may sound like a disadvantage on the surface, this capability for low-volume production is actually one of the benefits of 3D printing where smaller businesses are concerned. Without the need to set up a massive factory and produce thousands upon thousands of units in order to leverage economies of scale, a small business faces lower barriers to entering the market.
Lower Manufacturing Costs
Another intriguing advantage of 3D printing as a manufacturing technology is its ability to level the costs of producing different items. Because a single machine can be used to create practically any product without the need for customized molds, a traditionally high-cost product, such as a prosthetic limb, will have roughly the same production cost as any other item that requires the same amount of material to print. One company that has taken advantage of this fact is Snow Business, which uses 3D printers to create highly advanced nozzles for its snow machines at a cost so low as to be virtually negligible.
Faster Production

3D printing can also be used to quickly create parts on-demand that would otherwise take weeks or even months to have made by a third-party production shop. A great example of this use case can be found in the creation of architectural models, which require high levels of precision but are very labor-intensive to build by hand.
Companies like MATT Architecture have found that a 3D printer can be used to quickly and easily construct these models from digital files, cutting down on both costs and production time. Using 3D-printed models, architectural companies can help their customers visualize what a building will look like more concretely.
Cost-effective Customization

A final major benefit of 3D printing in manufacturing is its low cost of customization. Just as a 3D printer can be used in the development stage to quickly and cheaply create multiple iterations of a prototype, it can allow for changes to easily be made to a product's digital file. As a result, 3D printing empowers businesses to personalize products for their customers at minimal costs. Interestingly, this concept of mass customization with 3D printing has caught on with some of the world's largest companies, including both the razor giant Gillette and the Nike footwear company.

As you can see, 3D printing technology can reduce costs and save time in the development process, then allow businesses to take advantage of a host of benefits when it comes to production manufacturing.
Best of all, 3D printing can be applied to practically any business model that involves physical product development. If you have questions about the best 3D printers that will allow you to leverage this revolutionary technology in your business, contact 3D Universe today for expert help and customer support from our team of experienced specialists.