Ultimaker PVA Removal Station | Streamline Your 3D Printing Workflow
June 08, 2023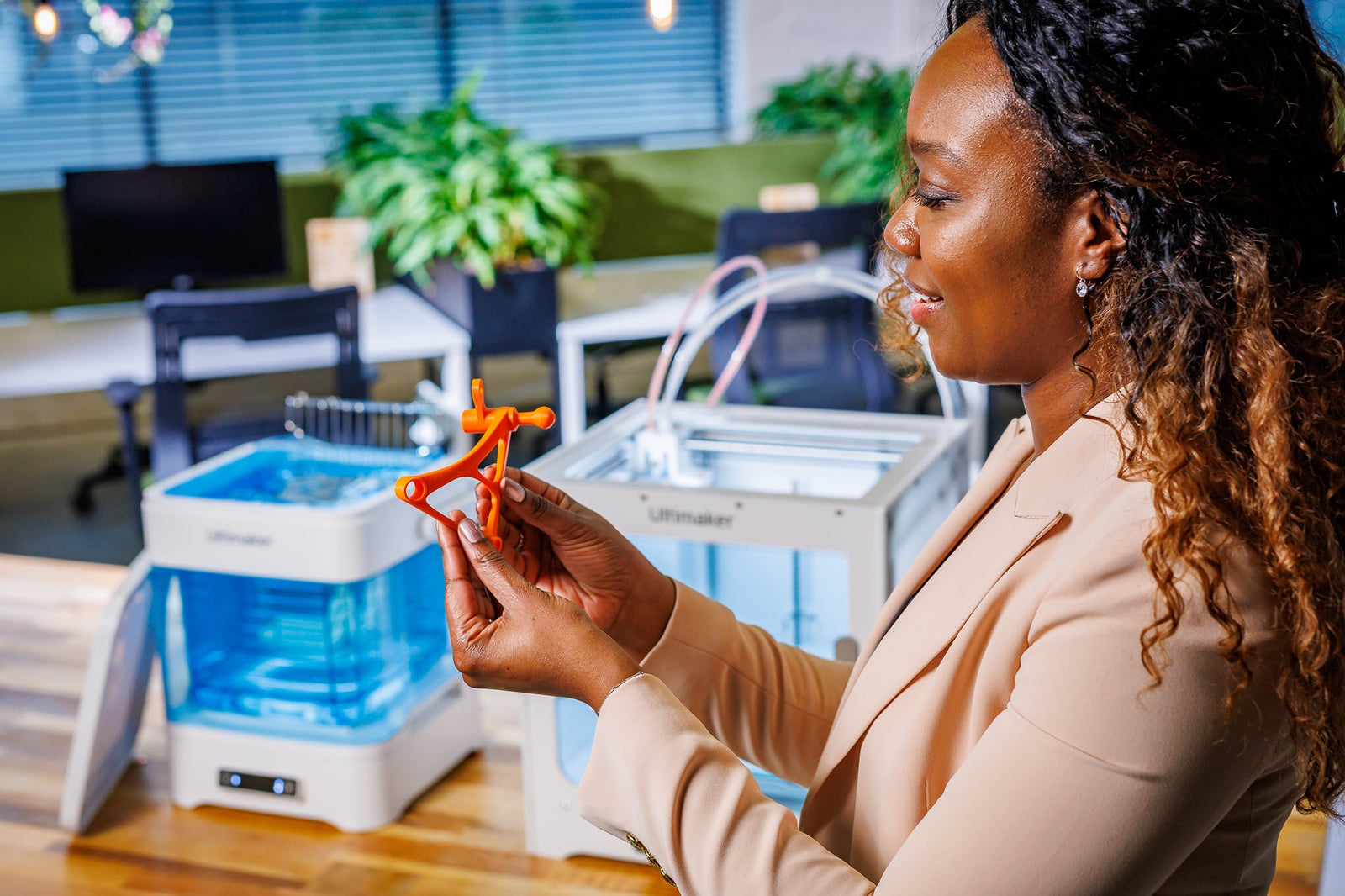 Aren't water-soluble supports wonderful? If you have a 3D printer with dual-extrusion capabilities, you have most likely already been amazed and the kinds of things you can 3D print by using PVA supports.
Unlike traditional supports that need to be physically broken away from the finished print, PVA supports can be dissolved in normal tap water, leaving behind a clean 3D print, free of the sort of surface imperfections that are often left behind when using break-away supports.
Unfortunately, dissolving PVA supports can sometimes be a little messier and more time-consuming than we would like. Have you ever left a print submerged in water overnight, only to find the next day that the PVA supports were still not fully dissolved? If so, you might want to have a look at the Ultimaker PVA Removal Station. It offers completely hands-free removal of PVA supports at up to 4x the speed of stationary water.
We've really enjoyed using our PVA Removal Station, and we wanted to show you what a difference it can make. So we put together this video to show a side-by-side comparison of dissolving PVA supports using a bowl of warm water vs. using the Ultimaker PVA Removal Station. Check out the video to see the difference for yourself!
Visit the Ultimaker PVA Removal Station page on 3D Universe to see more details, request a quote, or purchase one of your own.
---
Learn More with a Free Consultation
If you'd like to learn more about the Ultimaker S7 or any of our other 3D printers, 3D forming machines , materials, or laser cutters in our shop, consider booking a one-on-one Zoom meeting with Jeremy for a free consultation! Click here to schedule a discussion.
For a comparison of the current Ultimaker offerings, please visit the Ultimaker collection page at 3D Universe for more details or feel free to check out our previous blog posts for the Ultimaker S5, Ultimaker S5 Pro Bundle and S3, Ultimaker Metal Expansion kit, or Ultimaker Essentials!

We look forward to hearing from you!