Interview with Josh Goldstein, Founder of Parametrix3D
June 08, 2023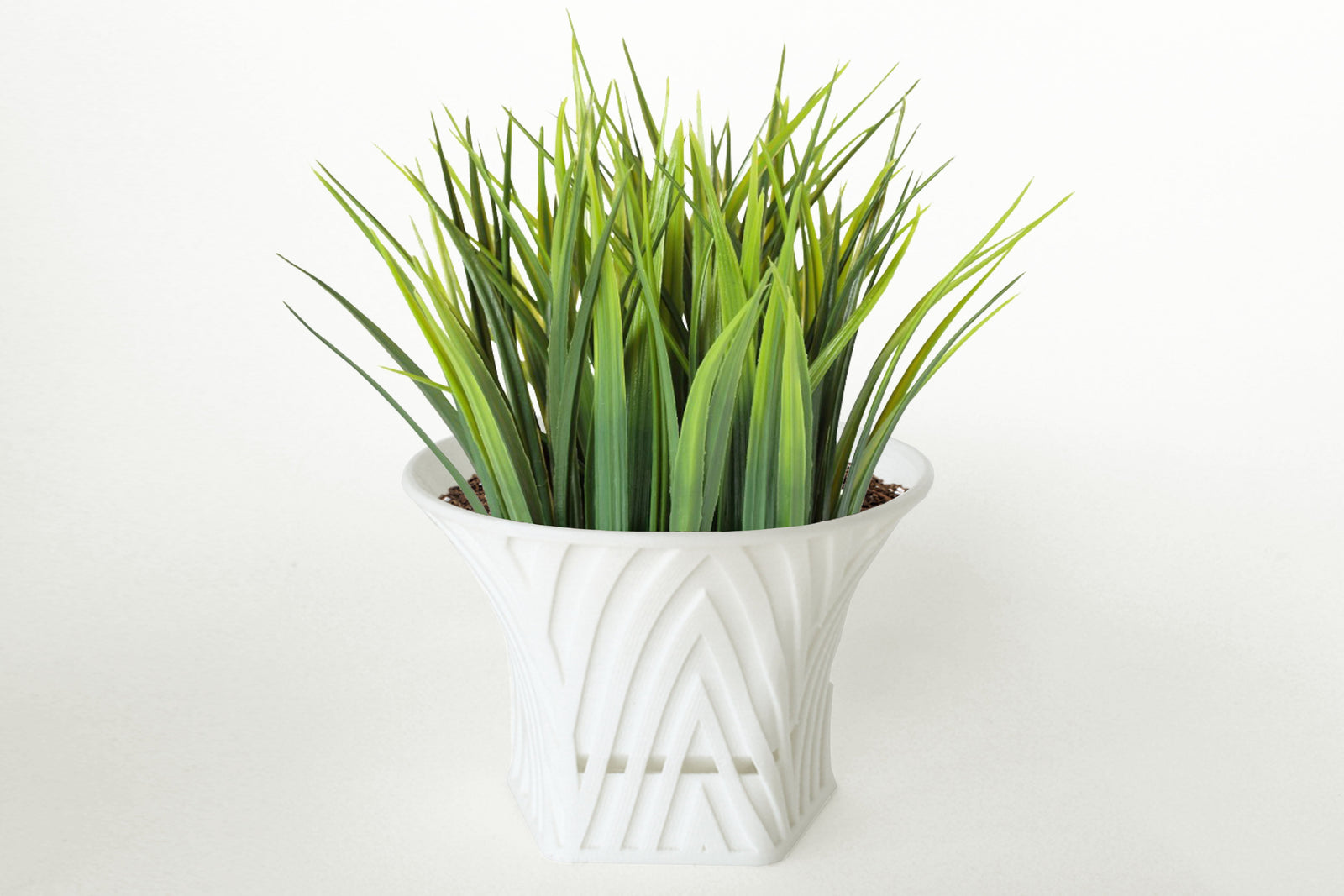 I recently had an opportunity to sit down with Josh Goldstein, founder of Parametrix3D. Josh comes from an architectural design background but is in the process of building a new business around 3D printing, utilizing his design expertise in new and creative ways.
Like many others, Josh is finding new opportunities thanks to the empowering capabilities of desktop 3D printers. In getting to know Josh's work, I became fascinated with the benefits of having a strong design skill set combined with a solid understanding of 3D printers and their capabilities. He has learned to design not only for aesthetics and functionality but also for ease of 3D printing.
Can you please tell our audience a little about your background?
I'm a wannabe inventor from Denver, Colorado. In my youth, I spent much of my free time making robots. First out of cardboard, and later out of consumer electronics (VCRs, computers, stereos, toys).
My dad even made business cards for me so I could impress my elementary school friends. "If we don't have it, we'll invent it," the business cards said.
After I was done electrocuting myself with the robots, I got into architectural design. I saw the demolition of a well-known Denver property and became interested in the life and death of buildings. which I saw as larger-than-life machines.
I taught myself how to use digital modeling software and landed an internship with a retail developer in high school. I worked on the construction and design of a $300 million urban development project near Denver for two years before going to college.
I went to Kansas State University for my Master of Architecture degree. It's one of the top architectural design schools in the country. It was there I learned to take 3D modeling and design to the next level – by using parametric inputs and algorithms to "script" a design
into creation, whether that be a building, a piece of furniture, or a product.
This ability to rapidly generate designs and patterns was what inspired the creation of my side project, Parametrix3D.
What inspired you to get involved with 3D printing?
3D printing brought out the inventor in me. Since I already had the skills to draw and script complex 3D designs, the ability to physically create the designs in my own home was the next logical step.
I decided it was a worthwhile investment to buy a FlashForge Creator almost a year ago. It's been simultaneously exhilarating and maddening.
I have been able to design and fabricate useful and beautiful products with a foundation in architectural design, all while learning the capabilities and limitations of this new home production technology.
Besides being fun, I saw the ability to design and produce products at home as an opportunity to launch a small business, something I've always wanted to do. Select Parametrix3D products are now available at I Heart Denver, a mecca for local Denver art and design. 3D printing has enabled me to follow a dream.
What are some of your favorite 3D printed designs? Please share some photos, and tell us a little about each one.
With Parametrix3D, I've experimented with shapes and patterns to create unique and innovative home products. The ability to use parametric scripting means these designs are all based in mathematics and can be changed and adjusted in seconds, and 3D printed again.
The Parametrix3D Pen Holder is the first product that seemed worthy of retail sale. The original faceted version was the one that caught the eye of I Heart Denver and allowed me to produce more products for the store.
The faceted version has since been joined by the wireframe version, which takes its inspiration from Colorado Native American arrowheads and is designed specifically to print cleanly using FDM manufacturing processes.
Of course, great product design isn't simply about shapes and patterns. The Parametrix3D Planter is designed with a hidden drainage system.
It hides the unsightly saucer behind the beautiful relief pattern and provides the plant with critical aeration. The Planter is a good example of high-quality design and function in one cohesive 3D-printed design.
A final product worth mentioning is the Parametrix3D Denver Cityscape. Over 50 iconic buildings make up this beautifully-detailed 1:5280 scale model of Denver.
An algorithm controls the rotation, scale, and placement of the buildings on the platform in order to maintain location accuracy but ensure visibility. On the bottom, I've included an engraved numbering system for each building which can be matched to a legend on our website, www.parametrix3d.com.
Now that you've learned 3D printing, how are you leveraging your combined skill-sets of professional design and 3D printing?
I've learned how critical it is to keep designs flexible with 3D printing. The ability to quickly adjust a dimension globally for a particular product using the scripts I create saves so much time over drawing and redrawing geometry manually.
I've learned a lot about flexible design and scripting through the process, and I translate these skills as an architectural designer. Keeping in mind that tolerances and dimensions may change affects how I look at the design process of buildings, structures, and spaces. Being able to maintain an idea while satisfying real-world considerations and limitations is key to flexible and successful design.
Do you feel that 3D printing technology is creating new professional opportunities? Please explain.
Absolutely. I think 3D printing will spawn a whole host of new markets. For instance, if a 3D printer becomes a common household appliance, maybe we'll see more brick & mortar printer demonstration and repair shops. I think we'll continue to see individuals and small businesses innovate to create a better printer, better accessories, and better filament.
I also think we'll see businesses dedicated to some of the by-products of home 3D printing. Filament waste is a significant issue, and maybe we'll see new markets to capture some waste and turn it back into profit.
For instance, we're already seeing a movement to recycle filament at home with the right machinery. Recycling printed objects is a sticky issue itself, and we'll likely see municipal recycling programs taking a stance and educating people about where and how to dispose of tricky plastics like PLA.
Do you have any future plans or projects you can tell us about?
Now that I've got several products that are print-ready, I can focus on new directions. I want to start looking into robotics and kinetic design.
Using a 3D printer to fabricate structural frames, skins, and mechanical parts and combining them with servo and stepper motors could result in cool robots or machines.
I want to come full circle and return to my inventing and robotics work, this time with a design degree and more experience.
Is there anything else you would like to share with our readers?
I have high hopes for 3D printing, but I also have been frustrated by its limitations. The FDM manufacturing process imposes illogical limitations on design.
For instance, the script that controls the wireframe pen holder specifically aims to keep the angles on the pattern very high, otherwise, the bottom edges of the design get messy as the molten filament tends to warp and expand if the angle of an overhang is too low.
Depending on the intelligence of the slicing engine, the very movements of the print head while printing may result in poor-quality prints because the hot nozzle will pull corners up and distort edges. I look forward to a time when I can design anything, regardless of angles and overhangs, and print it accurately at home.
I also think 3D printing is unfortunately far from ready for the average consumer. I've had to do a fair bit of research, experimentation, and tweaking with varying results. Obviously, this comes with the age of the technology, but I look forward to a time when 3D printing is truly as easy as plug and play.
The good news is, we're getting closer every day.
For more information and for links to download STL files visit, please visit Parametrix3D at http://www.parametrix3d.com/
More 3D Universe blog posts:
Check out our review of Simplify3D HERE…
Learn how another entrepreneur is using 3D printing HERE…