Volpin Props | 3D Universe Untethered Episode 11
June 08, 2023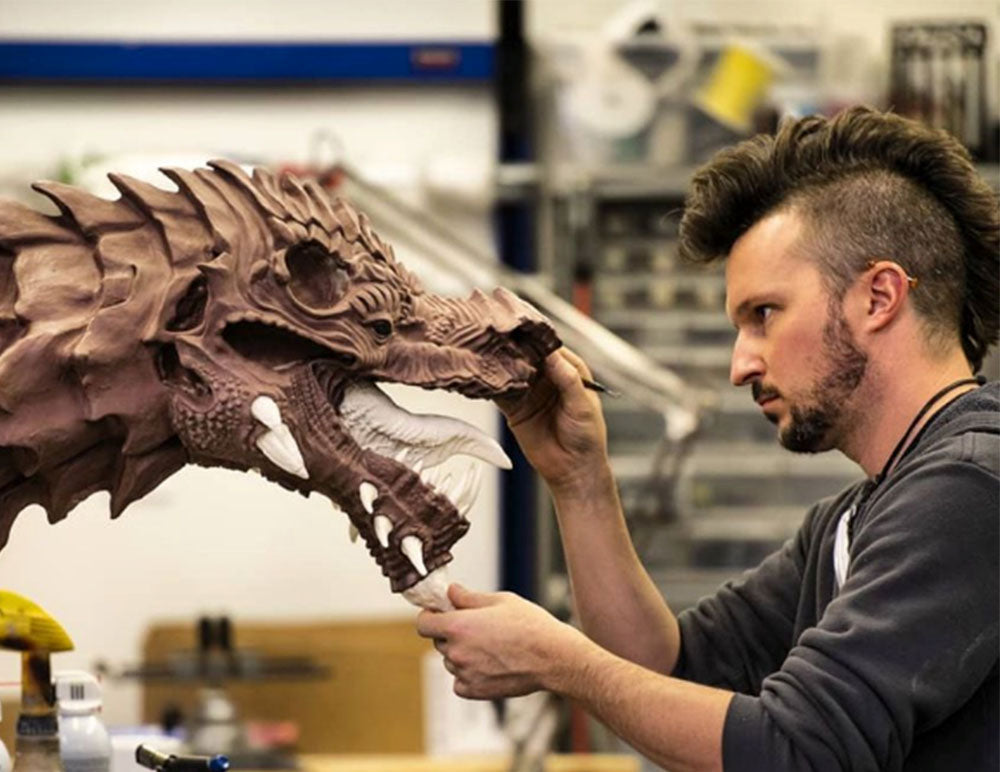 Join co-hosts Jeremy Simon and Jen Owen of 3D Universe as they chat with Harrison Krix of Volpin Props! Learn how he and his team use 3D printing and laser cutting technology to bring their creations to life.

Harrison Krix is the owner and founder of Volpin Props, having started the business from a hobby while doing graphic design work. Harrison started doing prop-making as a Halloween activity. Some of his projects gotten a lot of attention on sites like Digg and Reddit, so people started hiring him for side-projects. Eventually, in 2011, he quit his job to focus on Volpin Props full-time.
Based in Atlanta, they have a collective four decades of fabrication experience shared between all of their full-time staff. Since their founding in 2009 they have tackled projects from some of the largest names in the world of gaming. Their work has been seen on stage at the highest levels of Esport competitions and showcased at the largest conferences in the world.
They strive for perfection in all that they produce – from intricate figurine sculptures to fifteen-foot tall dragons. Volpin Props believes that every element of a project carries critical weight and significance.

The company has continued to evolve over the last decade from one propmaker in his garage making kit helmets, to a full studio employing many talented artists. Volpin Props specializes in prop replicas and eSports awards for the videogame industry.

Follow Volpin Props on Instagram and Twitter and check out their website for more amazing creations!
Volpin Props | Video
The video for Episode 11 of 3D Universe Untethered is live on YouTube for those that prefer to watch and learn from our panelists. You can find the link to the video here.
Subscribe to our channel to get the next episodes delivered right to your inbox!
Podcast Link | Episode 11
For those of you who prefer to sit back and listen while you navigate your life, you can check out the 3D Universe Untethered podcast of this episode here or using the player below!
---
3D Universe Untethered
You can find the full descriptions and registration links to join us live for upcoming video-recorded sessions and get access to the links to jump into the Q&A with our guests while we chat. You can also find links to all of our past episodes on our 3D Universe Untethered page!
If you are interested in being a guest on 3D Universe Untethered, please email us at info@3duniverse.org!