Meet MakerForce - 350 Makers Who Created 66,000 PPE in 6 Months| 3D Universe Untethered Episode 4
June 08, 2023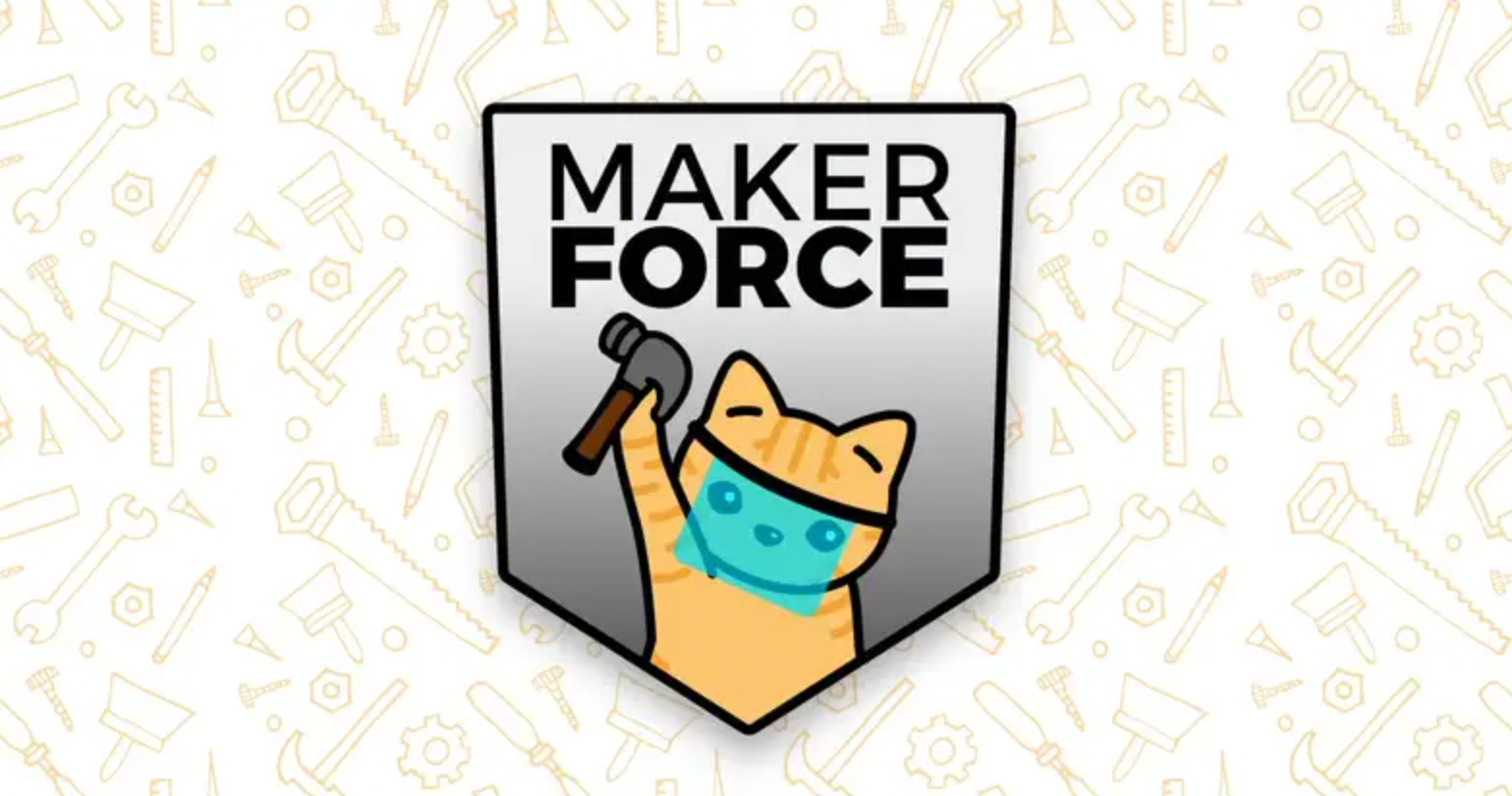 In Episode 4 of 3D Universe Untethered, join co-hosts Jeremy Simon and Jen Owen of 3D Universe as they spend an hour chatting with co-founders of MakerForce, Shashi Jain and Connor Weller.

Shashi is an educator, entrepreneur, innovator, and all-around badass in the realm of 3D printing and making a difference in the world with his philanthropic endeavors. Connor is a college student and small business owner who sells Washington State University themed products and is in the process of developing new products under his brand BaselineDesign that will serve a much larger audience. The experience he gained 3D printing products in mass for Cougkie.com proved extremely helpful when it came to organizing others to form MakerForce.
Through their efforts with the Portland 3D Printing Lab, MakerForce partnered with WA State 3D Face Shield Hub and Northwest Portland Area Indian Health Board to deliver 23,000 reusable face shields to NW Indigenous Tribes. That is 500 shields to each of 46 clinics all over ID, WA, and OR.

MakerForce consists of about 350 Makers with over 600 3D printers in their network who fulfilled over 240 orders over the past 6 months and delivered to 20 different states and Native reservations. This amazing group has been responsible for nearly 66,000 PPE delivered, each representing one protected healthcare worker.

Watch the video or sit back and enjoy listening to them share on our podcast recording of 3D Universe Untethered Episode 4!
Meet MakerForce | Video
The video for Episode 4 of 3D Universe Untethered is live on YouTube for those that prefer to watch and learn from our panelists. You can find the link to the video here.
Subscribe to our channel to get the next episodes delivered right to your inbox!
Podcast Link | Episode 4
For those of you who prefer to sit back and listen while you navigate your life, you can check out the 3D Universe Untethered podcast of this episode here or using the player below!
Join MakerForce and Make a Difference!
MakerForce is harnessing the power of individual makers working together to tackle the PPE supply crisis. They've built a platform that lets them break big PPE requests down into small chunks that you can claim and make yourself.

Just signup, claim a job, and start making!
If you would like to sign up as a maker or volunteer, or if you are in need of PPE for yourself or your team, please visit their website and sign up page here.

You can find them on Facebook, Instagram, and Twitter as well.
What is RAD?
Rapid Assistance Database (RAD) is Makerforce's production system.

Makers log on, select jobs, and mark the status as they queue up and create their parts, whether by 3D printing, sewing, or laser cutting. To gain access to this incredible system – please sign up on the MakerForce website.
Connor's BaselineDesign Mask
The BaselineDesign Mask was developed by Connor to solve the many design flaws of a 3D printed mask while remaining just as easy and accessible to make. The design uses readily available two-part silicone poured into a simple 3D printed mold, that's it!

The design is being tested by two medical teams and so far the feedback has been very positive. Both noted that it's extremely comfortable (even more so than the standard N95) and has passed all fit tests since the Version 4 update.

You can find the open-source files to create your own or order one for yourself on Connor's BaselineDesign website.
From PPE to 3D Printed Brains
Shashi, Connor and their team have also partnered with NW Noggin, a non-profit that teaches kids neuroscience by making them touch brains. NW Noggin reached out to them for some 3D printed model brains. These will be given to teachers at the Siletz tribe as part of new K-12 neuroscience classes, presented in a culturally-respectful way. The Portland community came through in droves. They were asked for 20, and provided 25.
To give you a sense, each solid print took 40 hours. Each split print took 24 hours. Total print time was over 1000 hours, with more than 21 kg of filament invested.
It's amazing to me that our hobby can change the way educators engage students and make complex topics entirely real for them.

Shashi Jain – Co-Founder MakerForce & Founder of Portland 3D Printing Lab
Donations to MakerForce
If you would like to make a donation to MakerForce to help cover the costs of shipping PPE to those in need, provide materials to create face shields, masks, ear savers, and more, please visit their GoFundMe page and make a donation today!
Every little bit helps to protect our front line warriors, essential workers, and healthcare heroes.
MakerForce is focused on helping underserved communities with PPE deliveries. From the VA Hospital workers to large deliveries to the Navajo Nation and the Indigenous Nations in the PNW, every dollar provided helps to create protective equipment for someone in need.
"Never doubt that a small group of thoughtful, committed citizens can change the world; indeed, it's the only thing that ever has."

Margaret Mead
Upcoming Episodes of 3D Universe Untethered
You can find the full descriptions and registration links to join us live for upcoming video-recorded sessions and get access to the links to jump into the Q&A with our guests while we chat. You can also find links to all of our past episodes on our 3D Universe Untethered page!
If you are interested in being a guest on 3D Universe Untethered, please email us at info@3duniverse.org!