3D Printing Q&A | 3D Universe Untethered Episode 14
June 08, 2023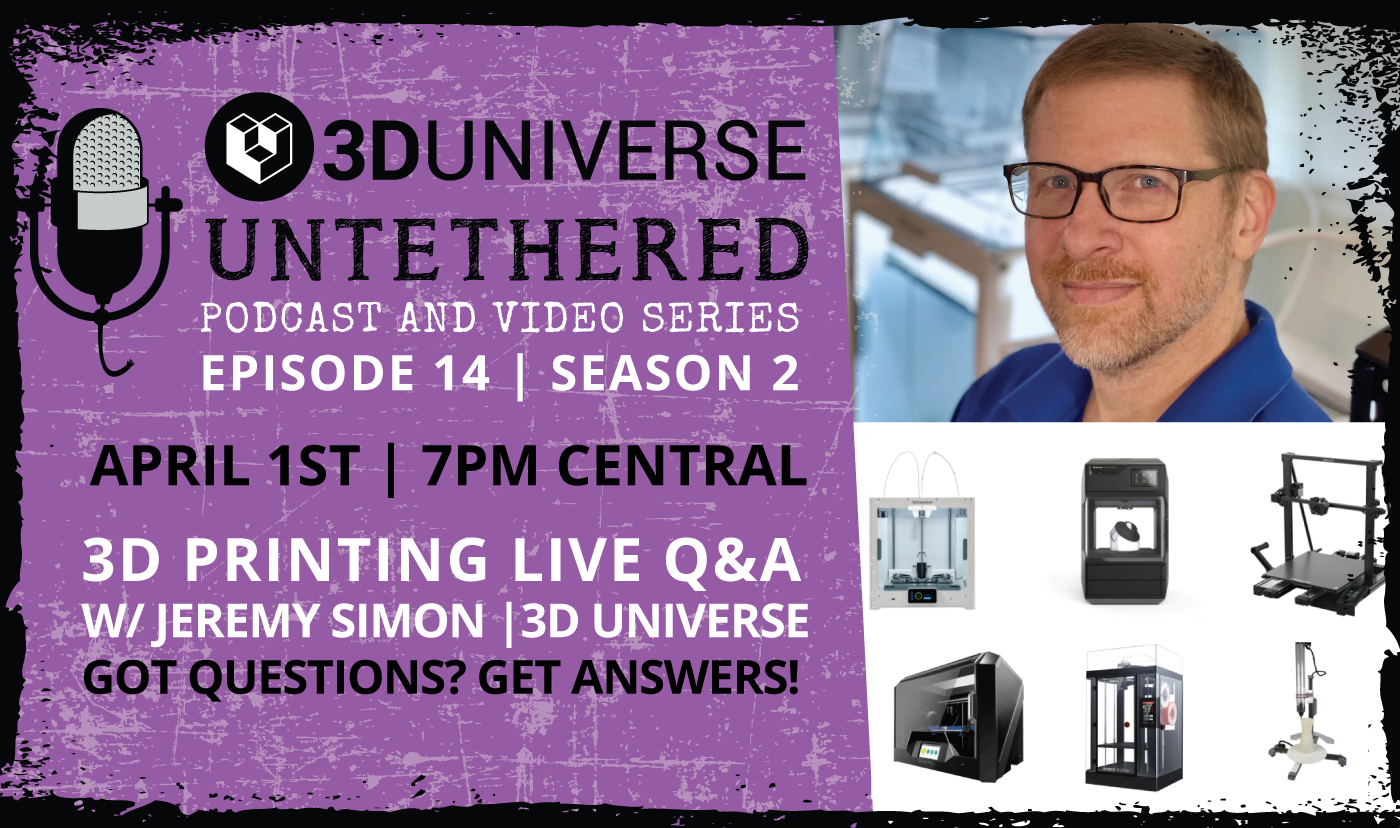 Join 3D Universe Founder Jeremy Simon as he discusses some of the most common questions about 3D printing. Whether you are using a Creality 3D, Ultimaker, MakerBot, Dremel, Raise 3D or any of the other 3D printers available out there, this episode is full of valuable information and insight. Learn time-saving tips and tricks, advanced slicing techniques, design considerations, part orientation guidelines, and more.

In this episode of 3D Universe Untethered, Jeremy shares his knowledge of 3D printing and answers questions from the audience to help solve their 3D printing issues and give them ideas for how they might improve their 3D prints for their business, educational or personal projects!

Check out the video below to learn more!
3D Printing Q&A | Video
The video for Episode 14 of 3D Universe Untethered is live on YouTube for those that prefer to watch and learn about the 3D printing materials available. You can find the link to the video here.
Subscribe to our channel to get the next episodes delivered right to your inbox!
Podcast Link | Episode 14
For those of you who prefer to sit back and listen while you navigate your life, you can check out the 3D Universe Untethered podcast of this episode here or using the player.
---
3D Universe Untethered
You can find the full descriptions and registration links to join us live for upcoming video-recorded sessions and get access to the links to jump into the Q&A with our guests while we chat. You can also find links to all of our past episodes on our 3D Universe Untethered page!
If you are interested in being a guest on 3D Universe Untethered, please email us at info@3duniverse.org!