3D Printed Custom Measuring Cup
June 08, 2023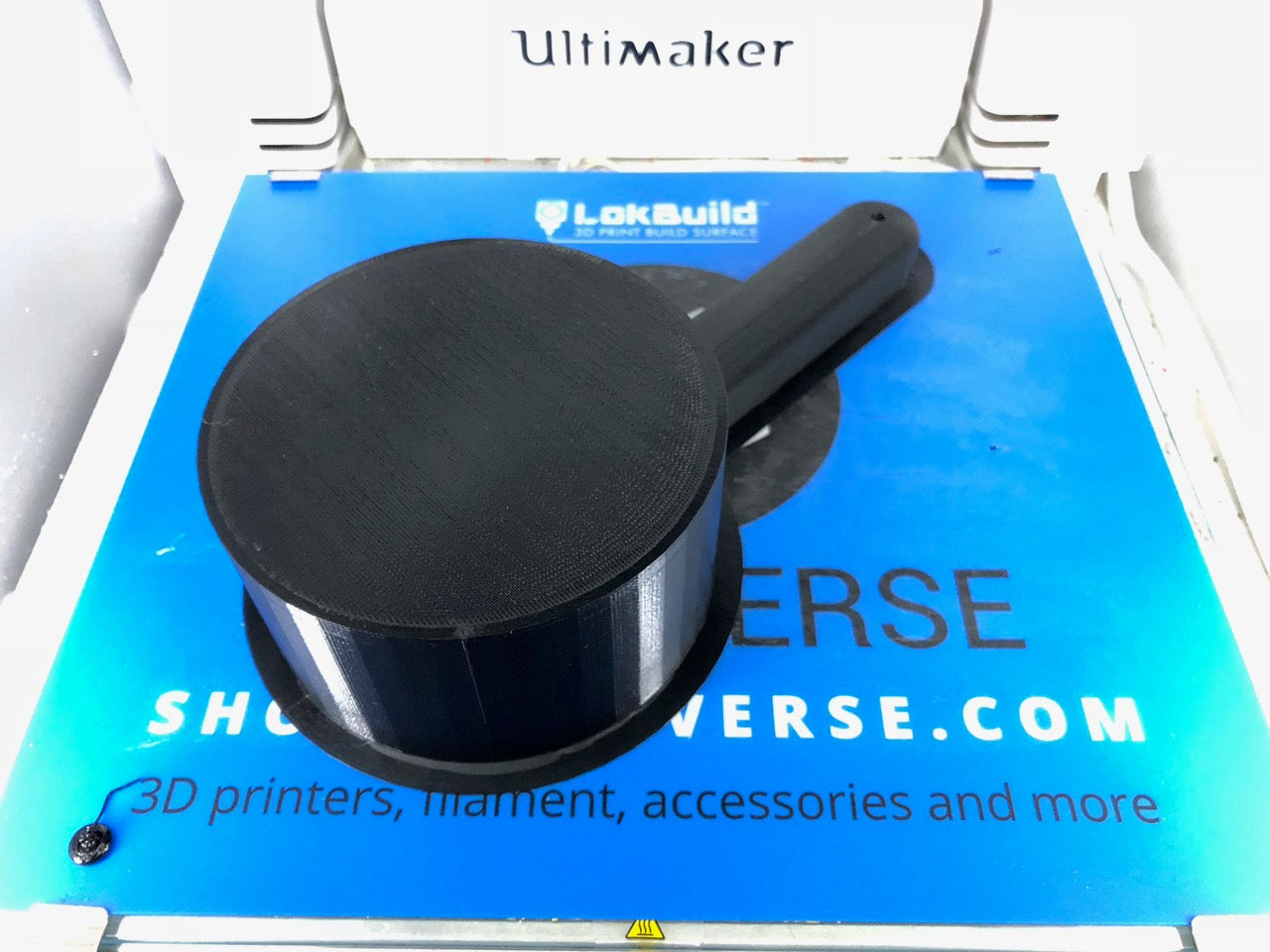 How to create a 3D printed custom measuring cup in 7 easy steps.
What do you do when you need a measuring cup for scooping an exact amount of dog food? 3D print one, of course!
My dog gets fed 1.25 cups of dry food, twice daily. I was frustrated with the old scooper that I was using, so I decided to make a new custom measuring cup to precisely measure the right amount of food for her meals. Since this new scooper will be used frequently it was important to me that the handle be nice, thick and sturdy, so it wouldn't break while scooping.
This project was easier than I expected, and it was fun too, so I thought I'd share it with you.
Here's what I did:
Download the SCAD file for BrianEnigma's Customizable Measuring Cup design from Thingiverse.
Download a free copy of OpenSCAD.
Run OpenSCAD and open the SCAD file downloaded in step 1.
Customize the values for the volume, wall thickness, handle width, handle length, hanger hole diameter, and handle thickness to fit your needs.
Select Render (or press F6) to generate the model and make sure the preview looks like what you want.
Export as STL.
Slice and print!
Voila, a 3D printed custom measuring cup for my dog food scooping needs!
This project was printed using an Ultimaker 3 printer and Ultimaker Tough PLA material. The result is a solid, strong part, and the extra thick handle should ensure it never breaks.
More 3D Universe blog posts:
Click HERE to see a custom 3D printed sleeve for coffee or tea cups.