Ultimaker Essentials and Ultimaker Academy | 3D Universe Untethered Episode 17
June 08, 2023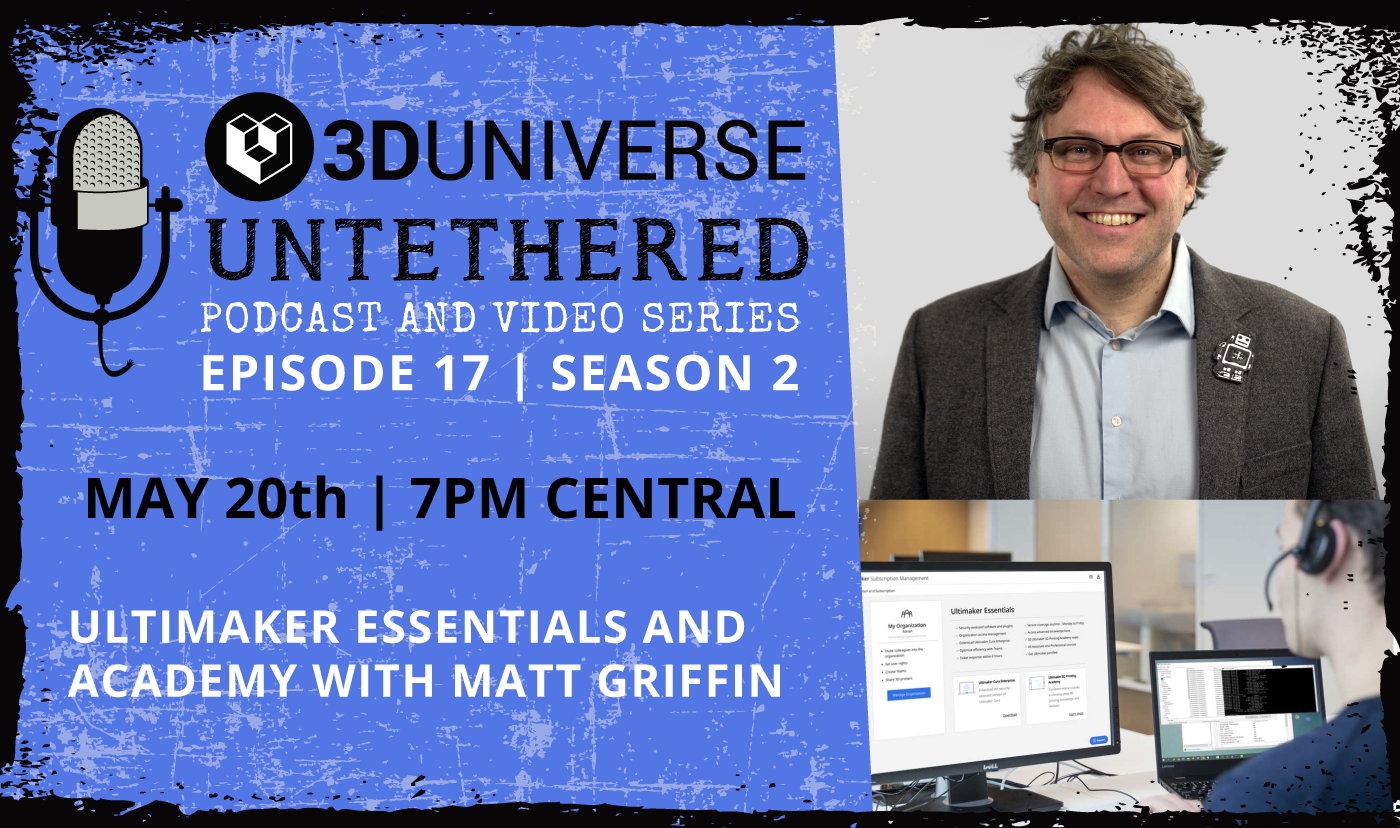 Join Jeremy as he sits down with Matt Griffin, Director of Community Development for Ultimaker, to talk about the recent Ultimaker Transformation Summit, and about Ultimaker Essentials and the Ultimaker Academy. Learn how to take 3D printing to the next level in your organization with Ultimaker's enterprise-ready software, support, and e-learning solutions.
Ultimaker Essentials and Ultimaker Academy | Video
The video for Episode 17 of 3D Universe Untethered is live on YouTube for those that prefer to watch and learn about the 3D printing materials available. You can find the link to the video here.
Subscribe to our channel to get the next episodes delivered right to your inbox!
Podcast Link | Episode 17
For those of you who prefer to sit back and listen while you navigate your life, you can check out the 3D Universe Untethered podcast of this episode here or using the player below.
---
3D Universe Untethered
You can find the full descriptions and registration links to join us live for upcoming video-recorded sessions and get access to the links to jump into the Q&A with our guests while we chat. You can also find links to all of our past episodes on our 3D Universe Untethered page!
If you are interested in being a guest on 3D Universe Untethered, please email us at info@3duniverse.org!