The Newest 3D Printed Kinetic Hand with Mat Bowtell | 3D Universe Untethered Episode 6
June 08, 2023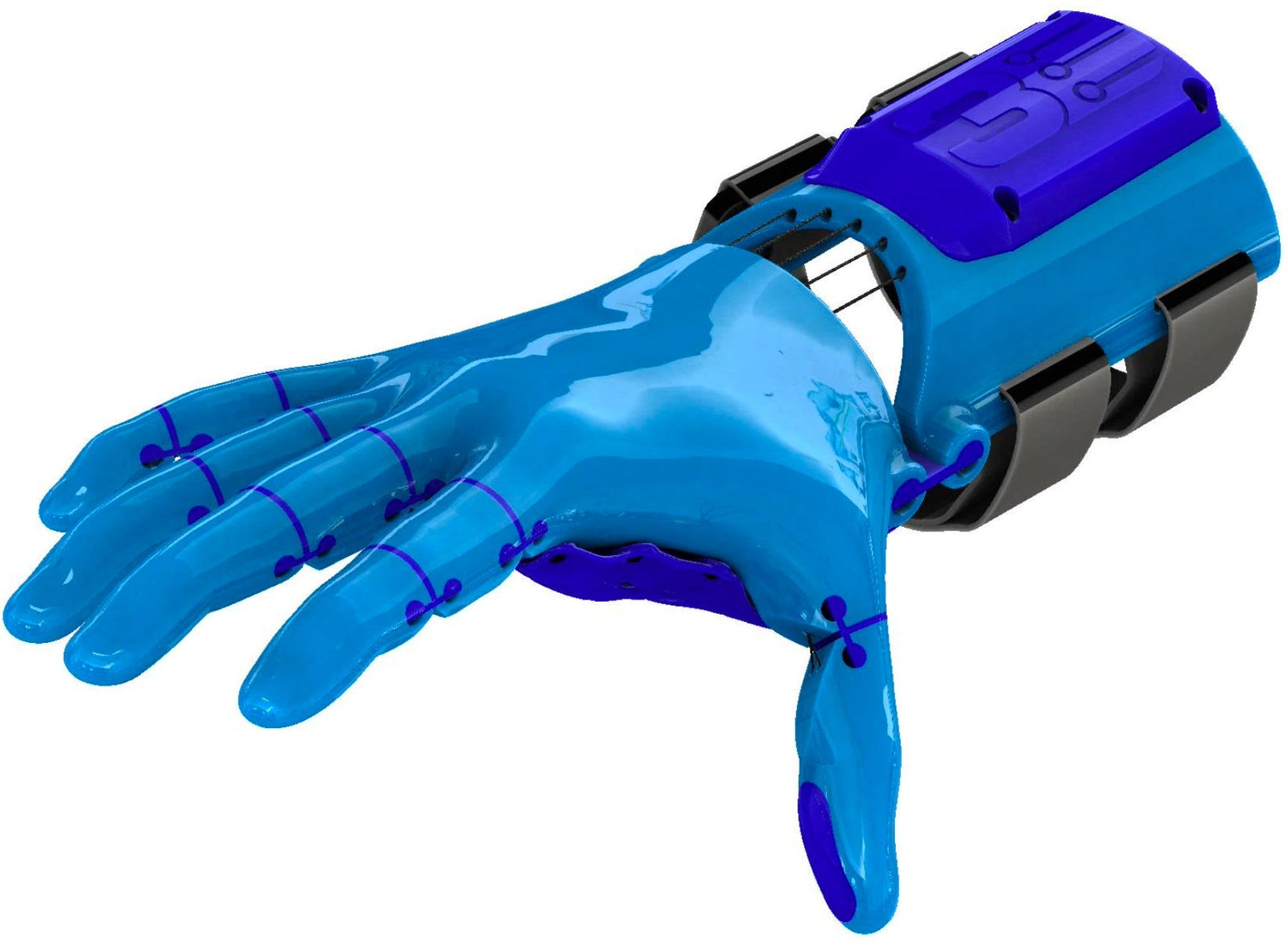 In Episode 6 of 3D Universe Untethered, co-hosts Jeremy Simon and Jen Owen of 3D Universe spend an hour chatting with Mat Bowtell, founder of Free 3D Hands in Australia and designer of the Kinetic Hand, a 3D printed assistive device.

After a successful career in the automotive industry, Mat decided to devote himself full time to designing and 3D printing hands and providing them to kids for free.
Free 3D Hands has now provided hundreds of devices to people all over the world. Mat has invested in world class CAD software and shares his designs open source for anyone to access for free.

Mat spent several years developing his latest design, the Kinetic Hand, which introduces some exceptional new features not found in other 3D printable hand designs. His hope is that much like the original e-NABLE 3D printed hand design that was released open-source in January of 2013 by its co-creators Ivan Owen and Richard Van As – others will take his new Kinetic hand design and help to improve it.
"Collaboration is Key. That is what it is all about. It (the first 3D printed e-NABLE hand) started off as something quite simple and people over time will improve and improve and improve that and that is what we want.

Ultimately we are working together towards helping others and after we are long gone, hope for that to continue.

The first (3D printed hand) device was a simple one, but I think to release something open-source that you are not yourself entirely happy with, I think it takes a lot of courage. But that is what really starts the fire, isn't it?

To start that brainstorming. I encourage people to… even if it is only half an idea, to share that with others because when you put your minds together, that is when you come up with incredible ideas and new ways to do things.

Less than 100 years ago, Orville and Wilbur Wright took off over Kitty Hawk for the first time and other minds have come together and improved that design. Now we are landing rovers on Mars.

I saw it (the first 3D printed e-NABLE hand) as a really great starting point, like the Wright Brothers plane."

Mat Bowtell – Free 3D Hands
Check out our 3D Universe Untethered video or podcast links below to hear more from Mat and his work and find out how you can help improve the design!
Introducing the 3D Printed Kinetic Hand | Video
The video for Episode 6 of 3D Universe Untethered is live on YouTube for those that prefer to watch and learn from our panelists. You can find the link to the video here.
Subscribe to our channel to get the next episodes delivered right to your inbox!
Podcast Link | Episode 6
For those of you who prefer to sit back and listen while you navigate your life, you can check out the 3D Universe Untethered podcast of this episode here or using the player below!
Resources and Links for the Kinetic Hand Design
For those that are interested in creating their own 3D printed Kinetic hand or who want to make one for someone else, you can find links to STL files, instruction manuals and more below.

• Kinetic Hand STL Files and Instruction Manual

Designer: Mat Bowtell (Free 3D Hands, Ltd)
Description:
This is a wrist-powered device. To use this design, the user must have a functional wrist and enough palm to push against the device to force the fingers closed when the wrist is bent. For more information, see the Which Design page on the e-NABLE Hub.
At Free 3D Hands, they have been designing, trialing, and improving the Kinetic Hand for almost three years since November 2017. Over that period, they have made continuous incremental improvements to the design based on recipient feedback.
The hand has been designed using a virtual clay modeling software called Geomagic Freeform Plus to create an organic shape, and then has been engineered and simulated in Solidworks with support of an add-in called Power Surfacing RE.
This design includes several variations for the palm component and palm inserts, designed to fit a variety of different hand anatomies.
Upcoming and Past Episodes of 3D Universe Untethered
You can find the full descriptions and registration links to join us live for upcoming video-recorded sessions and get access to the links to jump into the Q&A with our guests while we chat. You can also find links to all of our past episodes on our 3D Universe Untethered page!
If you are interested in being a guest on 3D Universe Untethered, please email us at info@3duniverse.org!