MakerBot METHOD and METHOD X Deep Dive | 3D Universe Untethered Episode 7
June 08, 2023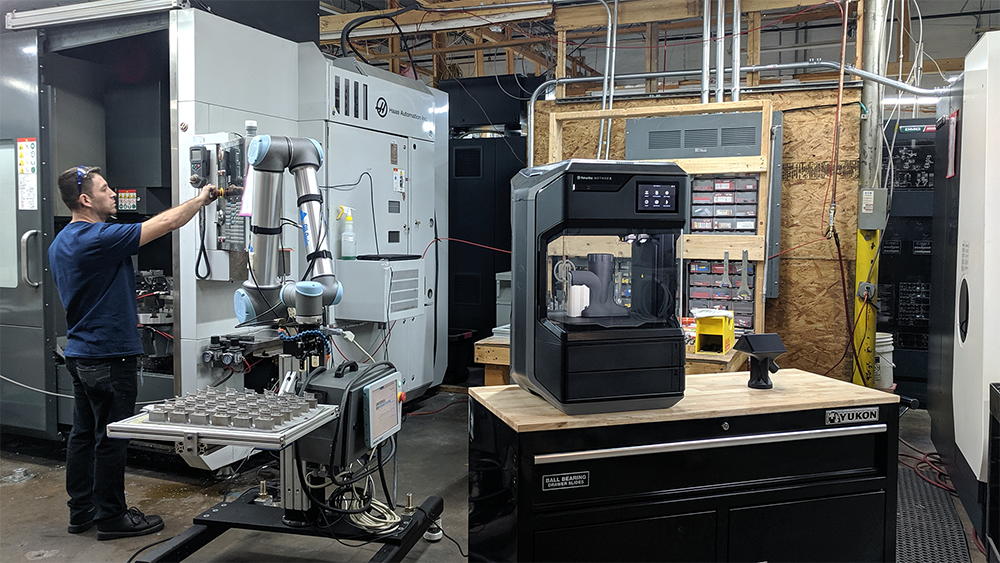 In episode 7 of 3D Universe Untethered, co-hosts Jeremy Simon and Jen Owen of 3D Universe chat with Johan-Till Broer, Vice President, Product Development at MakerBot.

We spent an hour talking about the METHOD and METHOD X series of 3D printers, what makes them unique, the different types of materials and uses as well as how organizations and schools are using them.

Johan also shares a bit about the Replicator+ and SKETCH for the classroom, the hundreds of lesson plans available to teachers, and MakerBot's whole ecosystem designed to help ensure that educators have the best tools possible available to them to be successful with their students.

Jeremy asks Johan the hard questions about the early years of MakerBot and the 5th Gen series that resulted in some loss of customers. Hear Johan discuss how MakerBot has changed their testing and developing processes over the past five years to create a much better and stronger company and finished product.

Check out the video below to watch this episode of 3D Universe Untethered and learn more about MakerBot and the new generation of 3D printers.
MakerBot METHOD and METHOD X Deep Dive | Video
The video for Episode 7 of 3D Universe Untethered is live on YouTube for those that prefer to watch and learn from our panelists. You can find the link to the video here.
Subscribe to our channel to get the next episodes delivered right to your inbox!
Podcast Link | Episode 7
For those of you who prefer to sit back and listen while you navigate your life, you can check out the 3D Universe Untethered podcast of this episode here or using the player below!
Learn More about the METHOD and METHOD X 3D Printers from MakerBot
If you're looking for a reliable 3D printer that can produce parts with a high degree of dimensional accuracy, look no further than the MakerBot METHOD, METHOD X or the Carbon Fiber Editions. With an active-heated build chamber, humidity-controlled material bays, dual extrusion, network capabilities, and more, this printer has everything you need for reliable part production.
In our previous blog post, Jeremy shares in an extensive overview video about both the METHOD and the METHOD X 3D printers.

For more information or to ask questions about these 3D printers, please email us at info@3duniverse.org.
3D Universe Untethered
You can find the full descriptions and registration links to join us live for upcoming video-recorded sessions and get access to the links to jump into the Q&A with our guests while we chat. You can also find links to all of our past episodes on our 3D Universe Untethered page!
If you are interested in being a guest on 3D Universe Untethered, please email us at info@3duniverse.org!