Emmy Nominated Visual Artist Jesse Toves | 3D Universe Untethered Episode 5
June 08, 2023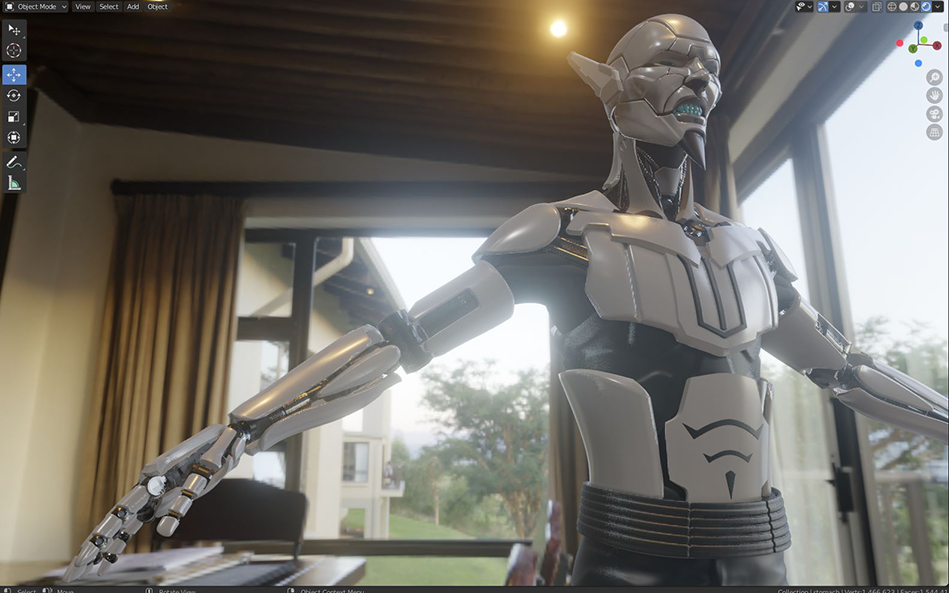 In Episode 5 of 3D Universe Untethered, co-hosts Jeremy Simon and Jen Owen of 3D Universe sit down to spend an hour chatting with Jesse Toves, a Los Angeles based Emmy nominated, multiple VES award-winning visual effects artist and animator.

Jesse is best known for his work on Battlestar Galactica and Syfy's Defiance and is currently working on 3D printing a 1.5-foot tall version of the lead character in his new graphic novel, "Encoding Bushido" as a reward for the highest tier in his Kickstarter campaign for the book.
Hear Jesse's story of how he dove headfirst into 3D printing. Listen to him share how he reached out to Ultimaker via social media when he was having trouble completing his first big 3D printing project, a 2-foot tall 3D printed statue of a Gulanee from Defiance, and how they ultimately gifted him a 3D printer to complete his work!
This episode is sure to get your creativity flowing and thinking about how you can use 3D printing to bring your own characters to life or to give students and teachers ideas on how they can design characters from their own stories or books they have read.
Follow Jesse on Twitter and Instagram or visit his website!
A Conversation with Jesse Toves | Video
The video for Episode 5 of 3D Universe Untethered is live on YouTube for those that prefer to watch and learn from our panelists. You can find the link to the video here.
Subscribe to our channel to get the next episodes delivered right to your inbox!
Podcast Link | Episode 5
For those of you who prefer to sit back and listen while you navigate your life, you can check out the 3D Universe Untethered podcast of this episode here or using the player below!
3D Universe Untethered
You can find the full descriptions and registration links to join us live for upcoming video-recorded sessions and get access to the links to jump into the Q&A with our guests while we chat. You can also find links to all of our past episodes on our 3D Universe Untethered page!
If you are interested in being a guest on 3D Universe Untethered, please email us at info@3duniverse.org!