Metal 3D Printing with BASF Ultrafuse® 316L
June 08, 2023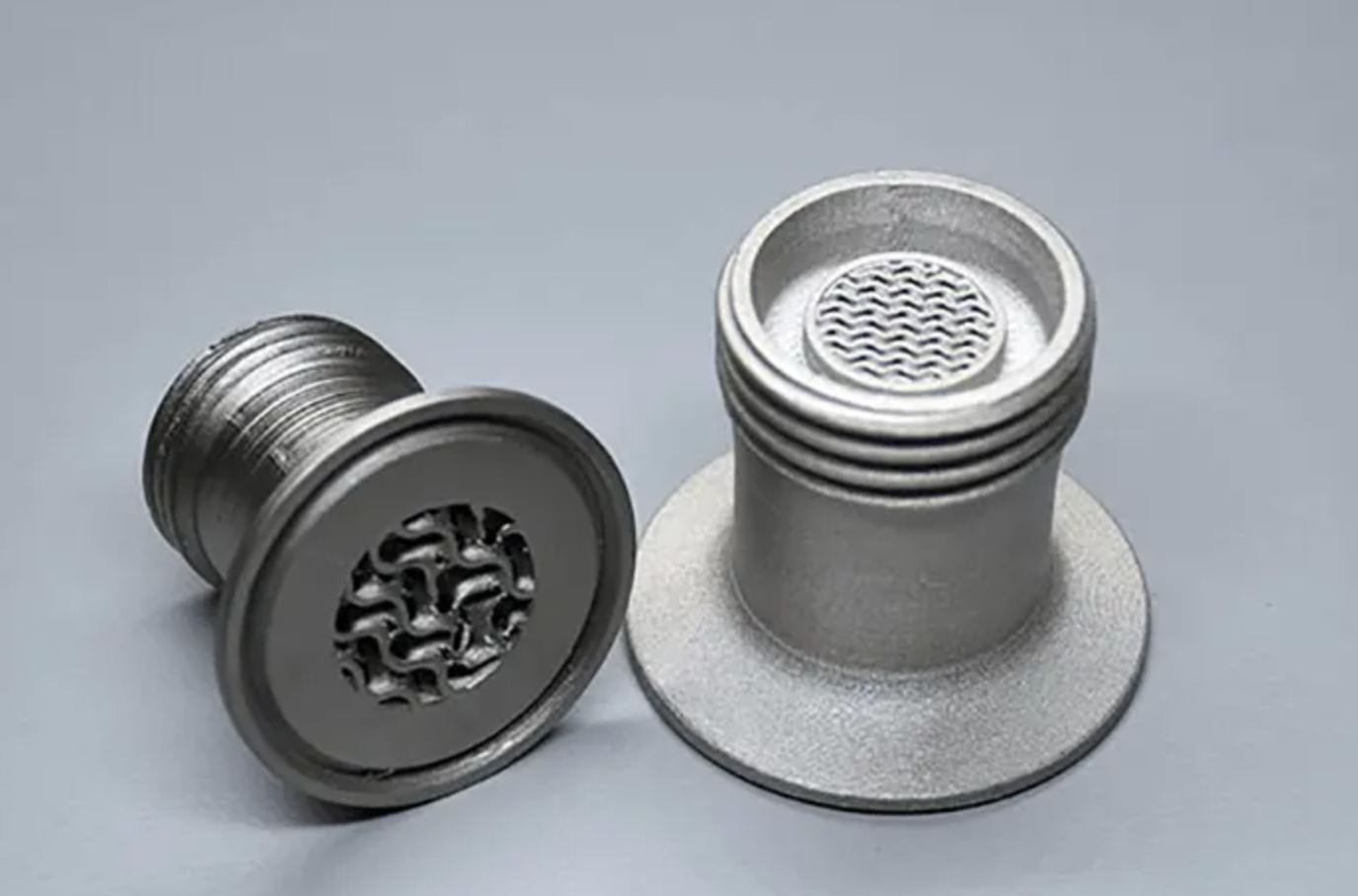 BASF Ultrafuse® 316L is an innovative filament to produce 316L grade stainless steel parts from existing FDM desktop 3D printers.
It is designed for ultimate ease of handling on conventional Fused Filament Fabrication (FFF) 3D printers. BASF Ultrafuse® 316L combines greater freedom of design with a lower total cost of ownership – printing metal parts easier, faster, and affordable. Parts printed with Ultrafuse® 316L obtain their final properties, including hardness and strength, through the catalytic debinding and sintering process. The catalytic debinding technology was developed and introduced by BASF and has emerged as the industry standard.
Why Use BASF Ultrafuse® 316L
Ultrafuse® 316L has a much lower start-up cost to print functional metal parts. Due to this material being designed to run on a wide range of commercial FFF machines, the machine requirements come with a much smaller price tag than traditional metal additive machines. For example, DMLS (Direct metal laser sintering) machines can start at the $600,000 price range.
Metal filament opens many part possibilities that only additives can access. Some of these possibilities include weight reduction, part features that aren't possible with subtractive manufacturing, and low-cost small batch production.
One other great feature of metal additives is that these parts can be manipulated in their green state while they are soft before sintering. After sinter, these parts behave/machine the same as a stock piece of 316L.
What is BASF Ultrafuse® 316L Made Of?
BASF Ultrafuse® 316L is a stainless-steel alloy with high percentages of Chromium and Molybdenum. This aids in corrosion resistance. Having a higher corrosion resistance means this material has both rust resistance and acidic resistance. This property opens this material up to marine and aircraft applications
This is also a weldable material. The lower carbon content makes 316L easier to weld. This material is also less likely to experience weld decay.

BASF Ultrafuse® 316L is 90% 316L stainless steel powder by weight in the filament form. This metal powder is combined and mixed with the polymers Polyacetal and Polyolefin. This combination of materials is important so the material can be run on a wide range of commercial FFF machines.
3D Printer Requirements for BASF Ultrafuse® 316L
316L was created to run on a wide range of commercial FFF machines. Here are the requirements for a printer to run the 316L filament.
• Heated Bed
Bed Temperature between 100-120C
• Extruder Temperature
240C minimum
• Bowden or Direct Drive Machine
This material is both flexible and stiff. As a result, it can run on Bowden or Direct Drive machines.
• Enclosure
An enclosure is highly recommended. This will help with layer adhesion. Layer separation is not fixable with this material due to the sintering process. If parts have separated layers, they will not sinter correctly.
• Hardened Nozzle
While you can print with a non-hardened nozzle. It is not recommended. Small metal particles in the material will cause faster wear of non-hardened nozzles.
Detailed Printing and Processing Instructions
For detailed printing instructions, please refer to this User Guidelines document.
Keep in mind that parts will shrink anisotropically during the debinding and sintering process, so you'll want to scale your parts up in your slicing software as follows:
X and Y: Scale by +119.82%
Z: Scale by +126.10%
Important update: Ultimaker Cura v5.0 introduces improved support for BASF Ultrafuse 316L, making it easier than ever to print metal parts with your Ultimaker 3D printer. Check out our Ultimaker Cura 5.0 Overview video for details.
For detailed instructions for the debinding and sintering process, refer to this Process Guidelines document.
Refer to the BASF Ultrafuse 316L Processing Ticket page for details about the process for outsourcing the debinding and sintering of your parts.
Learn More about BASF Ultrafuse® 316L
Visit our website at shop3duniverse.com or email us at info@shop3duniverse.org to learn more about BASF Ultrafuse® 316L, get a quote, ask questions or read more detailed documentation on debinding simulation guidelines, technical datasheets, user guidelines, and more!