Ultimaker Metal Expansion Kit
June 08, 2023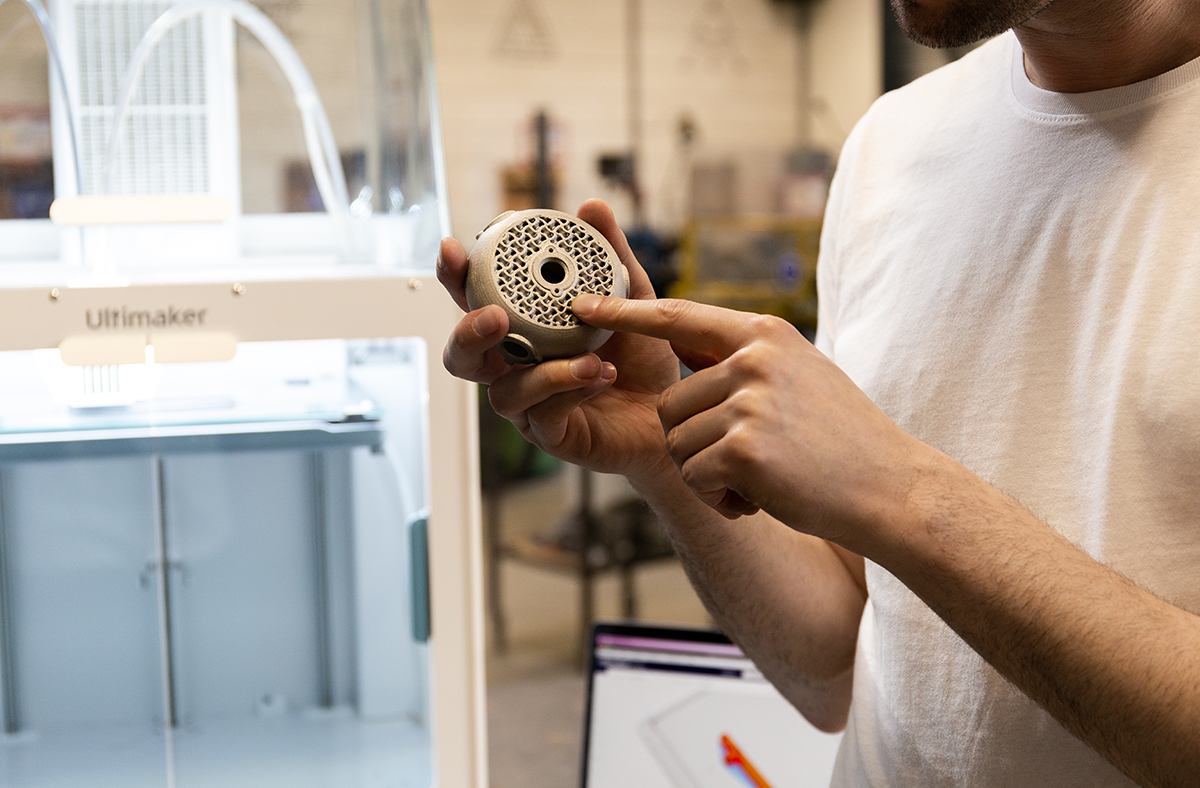 We are excited to announce that 3D Printing metal parts is no longer a stretch on the Ultimaker Platform! This week, they launched the Ultimaker Metal Expansion Kit as a new product to ensure that metal printing is now a fully integrated capability of the Ultimaker Platform.
Ultimaker's metal printing offering has been designed to provide an affordable, entry-level end-to-end solution to Ultimaker users that need to reduce the production costs and lead time of metal parts.
When Should You Consider Using MFFF for Your Manufacturing Needs?
The sweet spot for metal printing applications on an Ultimaker 3D printer is in small batch runs (from 1 to 20 units/year) of parts and components that cannot be bought off-the-shelf. It is also helpful for creating customized tools and functional prototypes.

Low volumes of this type of application can end up being three to ten times more expensive if produced by traditional milling machines or other more traditional metal 3D processes.
How Does the Metal Expansion Kit Simplify Metal Parts Production?
Ultimaker users can now explore a new range of metal 3D printing applications by upgrading the Ultimaker S-line printers with the Metal Expansion Kit. The new and simpler workflow makes creating stainless steel parts easier, more efficient, and more affordable.

Major benefits for users in getting started with the Ultimaker Metal Expansion Kit include:
• An all-in-one package with all the materials and accessories needed for metal printing on your Ultimaker, including 17-4 PH stainless steel filament from BASF Forward AM

• Free Ultimaker Cura software (5.1) with optimized metal part slicing features

• Access to the exclusive metal FFF e-learning content on Ultimaker 3D Printing Academy

• Access to post-processing services through the BASF Debinding and Sintering Order Management Portal

•Access to additional digital assets and support resources where you can directly query metal printing experts
What Properties Will a Printed Part Have When Using the Metal Expansion Kit?
By bringing together the benefits of slicing parts using Ultimaker Cura 5.1, with best-in-class BASF Forward AM Ultrafuse® 17-4 PH filament, and the higher resolution achievable with the Ultimaker 0.4 mm CC print core, users can now:

• Achieve tolerances of below ± 0.4 mm for sintered parts
• Minimize distortions and delamination occurring during sintering
• Keep porosity as low as 3% – 4% in final metal parts
• Benefit from real 17-4PH stainless steel grade chemical and mechanical properties
Introducing BASF Ultrafuse® 17-4 PH Metal Filament
BASF Ultrafuse® 17-4 PH is a filament for producing metal components in 17-4 stainless steel on standard Fused Filament Fabrication (FFF) printers. It can be fully heat treated to high levels of strength and hardness. It is therefore ideal for Petrochemistry, Aerospace, Automotive, and the Medical Industry.
It is designed for ultimate ease of handling on conventional Fused Filament Fabrication 3D printers. BASF Ultrafuse® 17-4 PH combines greater freedom of design with a lower total cost of ownership – printing metal parts easier, faster, and affordable. Parts printed with Ultrafuse® 17-4 PH obtain their final properties, including hardness and strength, through the catalytic debinding and sintering process. The catalytic debinding technology was developed and introduced by BASF and has emerged as the industry standard.

Every Ultimaker Metal Expansion kit comes with a roll of BASF Ultrafuse® 17-4 PH filament.
Learn More About the Ultimaker Metal Expansion Kit!
Visit our website at shop3duniverse.com or email us at info@3duniverse.org for more information about the new Ultimaker Metal Expansion Kit available now in our shop!