Cicla 3D Antibacterial PLA Filaments | Product Spotlight
June 08, 2023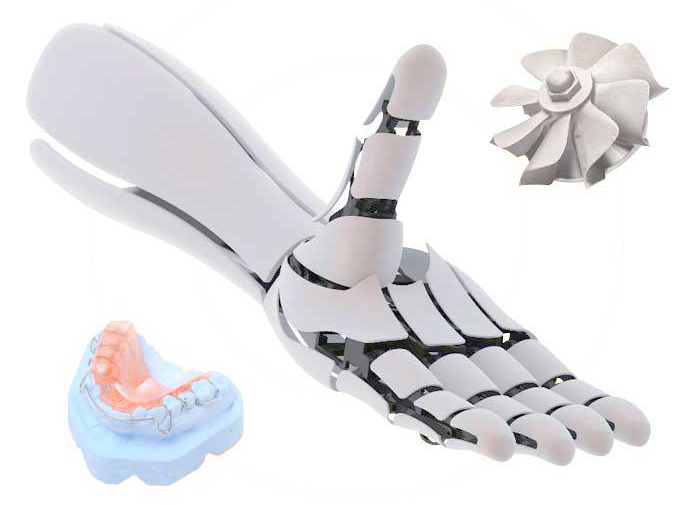 We are proud to announce that we are now carrying materials produced by Cicla 3D, a material science company specializing in high-tech applications. Cicla's Nano-Copper particle reinforced plastics are microbiology lab tested and shown to display antimicrobial properties, including antibacterial and antiviral.
Cicla plastic filaments are easy to 3D print with great tensile strength and surface finish at high print speeds. The pure copper nanoparticles inside the filament can eliminate up to 99.9% of bacteria, fungi, and viruses in less than 24 hours, making it a great option for applications needing antimicrobial properties.
This is a fantastic material to explore if you want to make any kind of wearable device like a prosthetic, face masks (PPE/ Personal Protective Equipment), or various kinds of medical devices, as well as toys, educational projects, and even some household tools.

It is a very interesting material to explore because not only does it have those special antimicrobial properties but because it is based on PLA, it's just as easy to print as any other PLA you've worked with, so it is very easy to use with any 3D printer.
Cicla 3D Antibacterial PLA Applications
Cicla 3D Nano-Infused Copper Antibacterial PLA is ideal for the manufacturing of medical applications where it's dangerous to have bacterial contamination, such as postoperative prostheses, wound dressing, and surgical equipment.
This material can also be used for household tools (not heavy duty), toy making, educational projects, exhibits, prototyping, architectural models, mechanical parts, industrial parts, and lost wax casting methods for the creation of metal parts.
Scientifically Validated
Cicla 3D Nano-Infused Copper Antibacterial PLA is an innovative nanocomposite developed with a high-quality PLA and a scientifically validated and highly effective nano-copper additive. This unique combination of technologies brings the following characteristics to Cicla 3D products:
• Antibacterial action that has been scientifically validated eliminating more than 99.99% of fungi, viruses, bacteria and a wide range of microorganisms
• Antibacterial properties confirmed by laboratory testing
Learn More about Cicla 3D Antibacterial PLA
To learn more about lab-tested Cicla 3D Antibacterial PLA, please visit our website and shop. If you have any questions about this material, please feel free to reach out to us at info@3duniverse.org.