Lively Laser Cutting Projects For a Haunted Halloween
June 08, 2023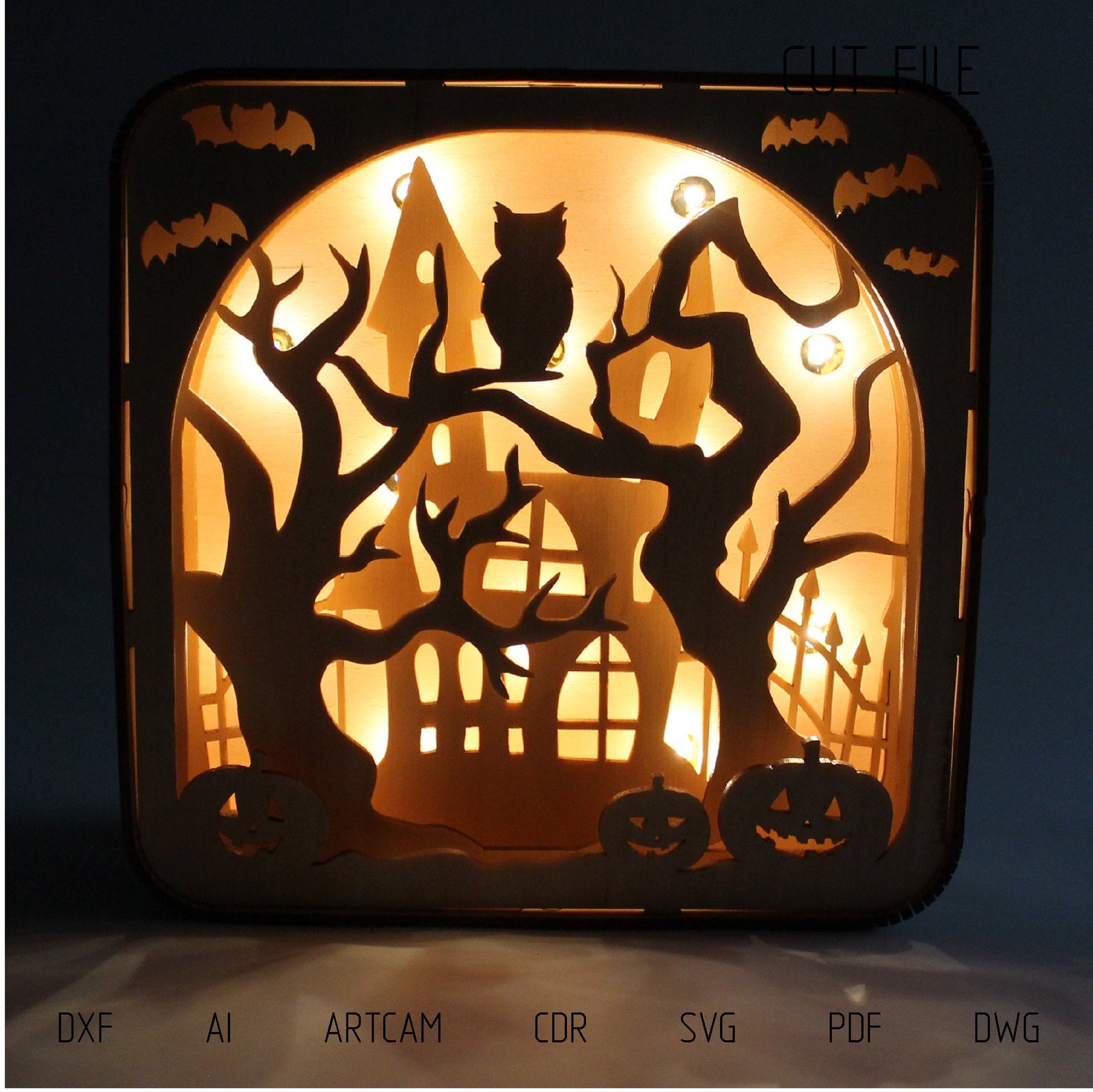 Don't deny it. Many of us are looking forward to Halloween as one of our all-time favorite holidays when people of all ages dress up and decorate their domiciles with ghosts, ghouls, witches, monsters and more. There are plenty of reasons we embrace and enjoy all that's celebrated on all Hallow's Eve!
Outside of traditionally carving pumpkins and trying to get that purple glitter out of EVERYTHING after making another spooky door wreath, let's take a look at these smart, innovative and fun Halloween decorations that you can make with your laser cutters!
A Laser Cut Pumpkin Coach
If you don't happen to have your very own Fairy God Mother handy to "Bibbidy Bobbidy Boo" a lovely pumpkin into a fabulous carriage for you, never fear! We have found a beautiful design to create your own with your laser cutter! Now you don't have to worry about checking your cell phone for the time all night long! You can just dance the night away at the ball without worry about getting back before midnight!
This design was created by maker "VBLDV" and the files are available to download for free on Thingiverse.
The Pumpkin Coach is laser cut from 1/8″ plywood and uses a 1/8″ dowel.
"Two extra frame profiles are in the design for doubling the thickness of frame parts. In the demonstrated photo of the model I have doubled only the middle section to reinforce the frame for support of heavier pumpkin. However, you can make each side thicker to make the frame extra rigid."

– Designer of Pumpkin Coach – "VBLDV"
Halloween Light Box
We all love carving pumpkins. Ok, well…some of us do.

Some of us have insane, serious gag reflex issues when we have to stick our fingers inside of those goopy, slimy squash and pull all of those "pumpkin guts" out…which may make for some funny Youtube videos but let's just avoid that five minutes of fame.

Not to mention how those things smell after spending an entire evening lit up by a flaming hot candle…

Avoid the mess and the "heaves" and head on over to Starling SVG's Etsy page and purchase the files for this laser-cut Halloween light box design!

You can throw some LED lights in there and set it up in your window where those pesky neighborhood tricksters can't reach it! Create some bewitching mood lighting for those porch monsters to admire when they come to your door for some treats!
Laser Cut Halloween Lantern
Do you have one of those annoying neighbors who lights up his house so bright that the International Space Station can see it from outer space for every holiday, including Halloween? Out-do that guy!

Build yourselves a thousand wicked (see what I did there?) Halloween paper lanterns to set up around your house and make those astronauts press their noses against the glass to see what that spooky light is coming from down there on earth!

Ok, so maybe 1000 of these might be a bit of an overkill (I'm on a roll), but still…

Head over to TanyaStudioShop's Etsy page and grab yourselves this design and get some battery-powered candles or super bright LED lights while you are at it. Show that neighbor what a real Halloween lighted display should look like!
Skeleton Buddies
While the rest of your friends are busy digging through what is left of the Halloween decorations at the local Dollar Store and trying to convince their toddlers that they don't need 574,267,657,654 mini plastic ghosts for the front lawn…you can be watching this dancing Skeleton buddy come to life right there on your laser cutter!
"The skeletons are fun to hang or arrange with other ornaments.

Using metal rings to join the bones works well, but you can also use thread, wire, ribbon or other materials.

Cut these from mount board and decorate them like day of the dead!

Sew onto a hat or bag for original accessories!"

TwelveMo – Etsy

Cut out an entire army of these fellas and make a cool stop-motion animation and "win the internet" for 4 hours!

The possibilities are endless!
Share Your Creations!
If you make some of these designs or come up with your own, please share and tag us with the hashtag #3duniverse on social media!

We would love to showcase our customer's original designs on our blog and social channels!

Follow us on Facebook, Twitter, Instagram, LinkedIn, and Pinterest!
Happy Haunting!