Star Wars Fans Create BB8 Models Using 3D Printers
June 08, 2023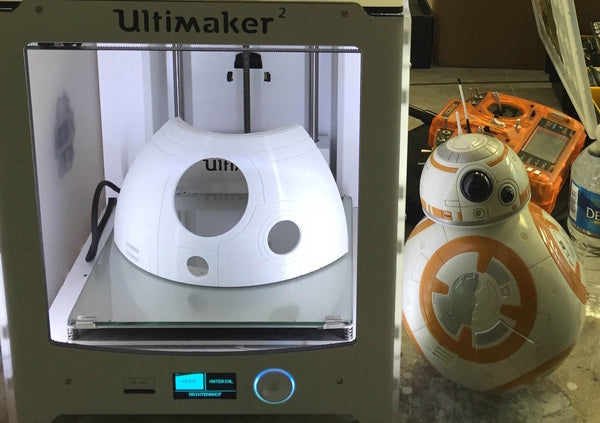 This article is shared from 3Ders.org. You can read the full article here.
The BB8 Builder's Club is a growing organization of 1800+ Star Wars fans that are focused on building home-brewed BB8's. As of "October the BB-8th", they are now officially recognized by LucasFilm Ltd. Moreover, they have publicly released the STL files for 3D printing the parts. You can learn more, and even join, the BB8 Builder's Club here.
Also, completely independent of the BB8 Builder's Club, "part-time makergeek" Star Wars fan Jean-René Bédard has developed his own BB8, as well. His droid is 3D-printed, remote-controlled, managed by Arduino circuits and stands on its own two wheels. You can read the full story here, at 3ders.org.
This article features Ultimaker 3D printers, which are available for purchase from Shop3DUniverse.com.
More 3D Universe blog posts:
Learn more about the Ultimaker 3 and the Ultimaker 3 Extended HERE.
Learn about the Ultimaker S5 HERE.