How does your garden grow? This year with 3D printing!
June 08, 2023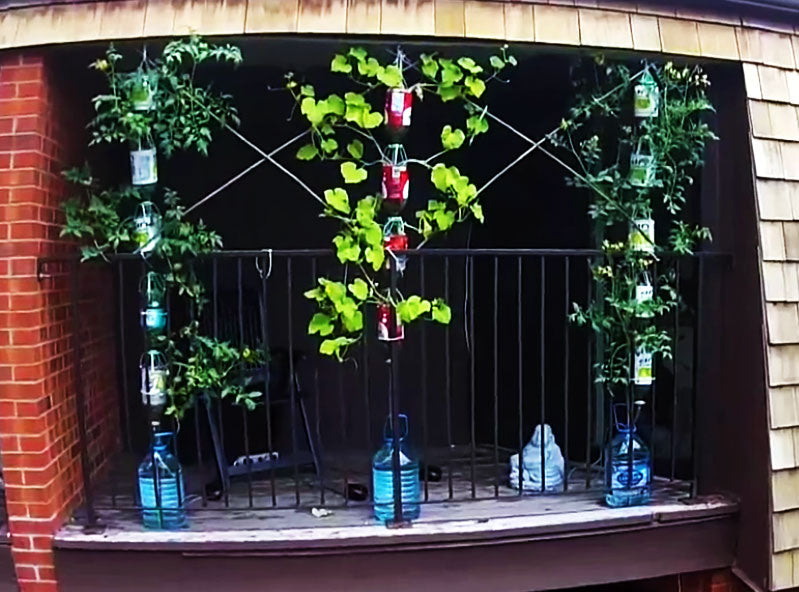 No soil, no sun, no water, no problem with 3D printing.
I keep telling myself that spring is on the way. Some days it even feels like it's here. That must mean it's time to get underway with a garden.
I used to have a 120′ x 60′ garden. Great drainage, plenty of sun. All the manure I wanted.
Now I have a 10′ x 10′ deck. Too much sun. No soil on the deck. A virtually sunless area under the deck where the dirt is. I can glean a few more inches here and there around the base of trees and along the back of my townhome.
If I'm lucky, I can get a five-month growing season.
I will guess that most of us in the United States don't live in situations that allow us to grow our own food. Even if we do have space, we probably don't have ideal weather 12 months of the year. Enter 3D printing and micro-farming.
How 3D printing can help you grow your garden
I wondered if 3D printing could help me grow food on my deck and in my house. A quick check on the internet provided me with these great possibilities.
Food Rising
Mike Adams, the "Health Ranger," offers a Food Rising Mini-Farm Grow Box system based on 3D printing and hydroponics. As a lab science director and inventor, Mike was able to work with taulman3D to create the strong, water-tight material he needed for his project.
The 3D printed components are made with taulman3D t-glase Polar White Filament. FoodRising provides instructions to build your own Grow Box, complete with 3D print specs.
3D Ponics
3Dponics specializes in matching 3D technology to hydroponics. It is "an open-source initiative for the development of 3D models that are used to build efficient and affordable gardens."
According to 3Dponics, their "MakerBot app makes creating unique gardens with 3D printing quick and easy. 3Dponics Inc., creator of the first 3D-printable hydroponics system, is releasing its first MakerBot-Ready App to enable anyone to 3D print their own 3Dponics parts: the 3Dponics Customiser."
Yuichiro Takeuch
Computer scientist Yuichiro Takeuchi of Sony Computer Science Laboratories, Inc. has developed a 3D printer that will print a garden in any shape you design!
His invention is also built on hydroponics, a growing system that replaces soil with mineral nutrients. Takeuchi's vision is for barren city rooftops to be covered with growth. Maybe my deck can be a small practice project?
Here are all kinds of handy gardening tools to 3D print:
And well, sometimes girls (and guys) just wanna have fun – build a chess set garden with 3D printing technology: http://www.treehugger.com/sustainable-product-design/3d-printed-chess-micro-planters-xyz-workshop.html
FarmBot
When you're ready to go big time, here's a project I love. FarmBot "hopes to create an open source hardware, software and data solution that allows anyone, anywhere to build and operate their 3D farming printer, the FarmBot."
3D printing food is exciting, but it probably won't work on the mass scale needed to feed the hungry. This system has the potential to do just that.
Upcoming Trends
FrogDesign marks "4 Tech Trends That Will Define 2015." Two of the four are 3D printing and … micro gardening! These enterprises we've shared just match them up.
If the garden isn't happening, 3D print your own food!
But that's another post…
Subscribe to this blog, or visit us at shop3duniverse.com.
More 3D Universe blog posts:
Learn more about the possibility of 3D printed food HERE…
Check out our review of Simplify3D HERE…