ExoMy Mars Rover |3D Print Your Own
June 08, 2023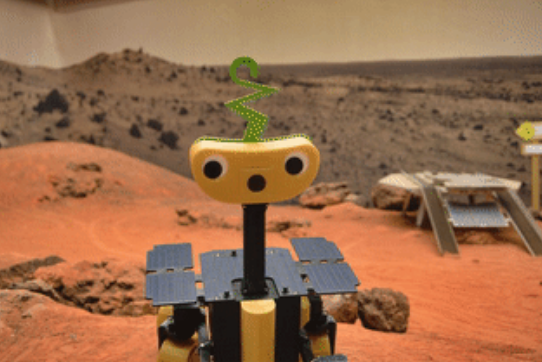 It is no secret that most of 2020 has felt more like a sci-fi horror film than real life. A global pandemic, "Murder Hornets", massive wildfires, and social unrest amongst many other things, have been ravaging our world. While many of us just want to get back to traveling across town to visit Grandma and spend the afternoon with her, others are wondering how quickly we can get humanity to Mars and save our species!

We may not all be able to hop on the next mission to Mars and explore to find where we want to set up our new homes and local pubs, but thanks to the folks at the European Space Agency (ESA), now you can at least 3D print your own cartoonishly friendly ExoMy Mars Rover.
Introducing the 3D Printed ExoMy Mars Rover
The 3D printable ExoMy Mars Rover was adapted from the ESA's Rosalind Franklin (Formerly ExoMars) Rover that was set to take off for the "Red Planet" this July or August but due to the current state of the world now has to wait until 2022 for the next window of opportunity.

While we may not be sending ExoMy's "big sister" out on her maiden voyage just yet to go explore MARS, thanks to the ESA, you can at least drive her 3D printable mini-me around some red sand in your backyard or terrorize your "Space Cat" in the living room in the meantime.
ExoMy features a triple bogie suspension design with the rocker-bogie design seen in NASA JPL's rover designs.

Six steerable wheels on a triple-bogie locomotion system allow ExoMy to overcome obstacles larger than its own wheels and allows for an incredibly tight turn radius.

ExoMy can also be steered with a gamepad or a website for smartphones, tablets, and laptops and is powered by a Raspberry Pi.

According to Hackaday, ExoMy's quoted price to complete is in the range of 250-500€ (around $300-600 USD).
3D Printing the Parts for Your ExoMy Rover
The original ExoMy Mars Rover was 3D printed using the Ultimaker 2+ and Ultimaker 3 using PLA filament, a 0.4 Nozzle, 0.15 mm layer height and 20% infill.

The parts were designed to require as little support material as possible (see waterdrop shaped holes in chassis). For certain parts, it is, therefore, best to disable support material entirely as it adds a lot of unnecessary post processing work.

Visit the official ExoMy WIKI page for complete instructions, links to files and helpful tips and tricks to 3D print the parts you will need to assemble your very own rover!
Give Your ExoMy Mars Rover a Unique Personality
ExoMy's mouth, antennae, and hat can easily be customized using SolidWorks, Fusion 360, TinkerCAD or the CAD software of your choice. The same procedures apply for the mouth!

If you are an educator interested in doing some fun 3D printing distance learning projects with your students, challenge them to come up with some fun accessories for the ExoMy Mars Rover and see what kind of creative parts they design!

If you or your students create your own ExoMy Mars Rover, please email us at info@3duniverse.org so we can share your story and fun accessory designs!