3D Printed Miniature Travel Buddies!
June 08, 2023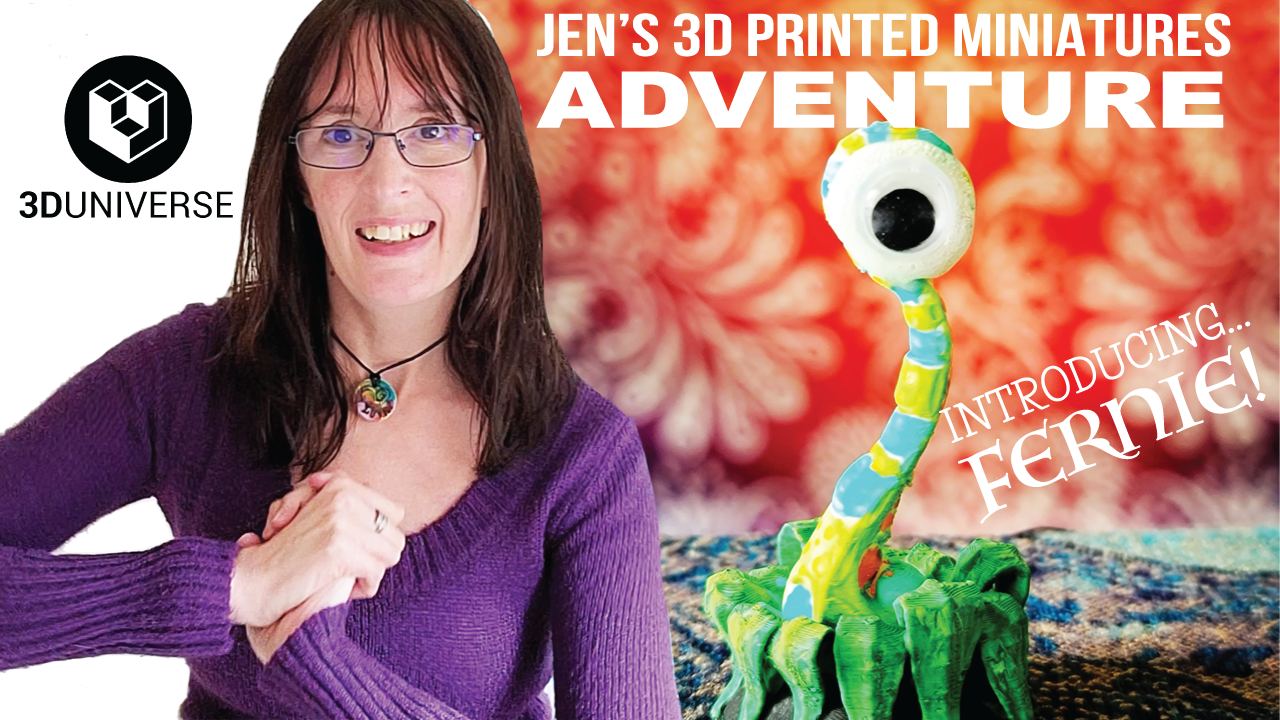 A few months ago, I got my very own Ultimaker S3 3D printer and had to learn how to set it up and use it as a "Newbie." Around the same time, I traded my little Kia Forte in for a Dodge Caravan so I can convert it into a little camper van for some road trip adventures. I decided that if I couldn't take any friends with me on my travels due to a pandemic, I would start 3D printing COVID-safe 3D printed miniature travel buddies to take along with me!

For my very first 3D print, I decided to make myself my own 3D printed Bernie in Mittens that I had found after seeing Joel Telling (The 3D Printing Nerd) share the design from Chaos Coretech on his channel and turn him into my little "Travel Buddy." I love taking pictures of all kinds of things but I have now discovered how much I love taking pictures of miniature things and making them look like they are regular-sized, set against beautiful sunsets, waterfalls, and lakes.
After a few solo adventures with Bernie, I noticed just how lonely he looked out there on rocks and logs and sitting on cliffs all by himself and realized I could make him his own 3D printed buddy so he didn't look so lonely out there in my photos. I started scouring Thingiverse and discovered the perfect buddy for him!

Check out the video below to watch Bernie's new 3D printed miniature friend Fernie come to life!
Introducing Fernie | Video
Watch and see how Fernie came to life and maybe leave me a comment or link to a file for me to 3D print on my Ultimaker S3, of your own designs for little 3D printed miniatures that I can paint and take with us on our road trip adventures coming up soon!

I would love to get some designs for more 3D printed friends to take with me, especially from younger students who might want to see their creatures come to life and go on fun adventures! The weirder and more unique the better!

So please have your students practice their design skills and share your links to your files in the comments on the Youtube video or email them to us at info@3duniverse.org so I can download them and bring them to life on my 3D printer and show them around Washington state and beyond this spring and summer!
Follow Our Adventures on Instagram!
Follow our 3D Universe page and our Road Trippin with Bernie pages on Instagram for photos of our adventures this summer in my van as we road trip around Washington, Oregon, California, Idaho, Montana, Wyoming, Arizona, Utah and beyond!

We hope to add even more friends to our "party bus" as we go and keep the fun going!