3D Print Accurate Terrain Models
June 08, 2023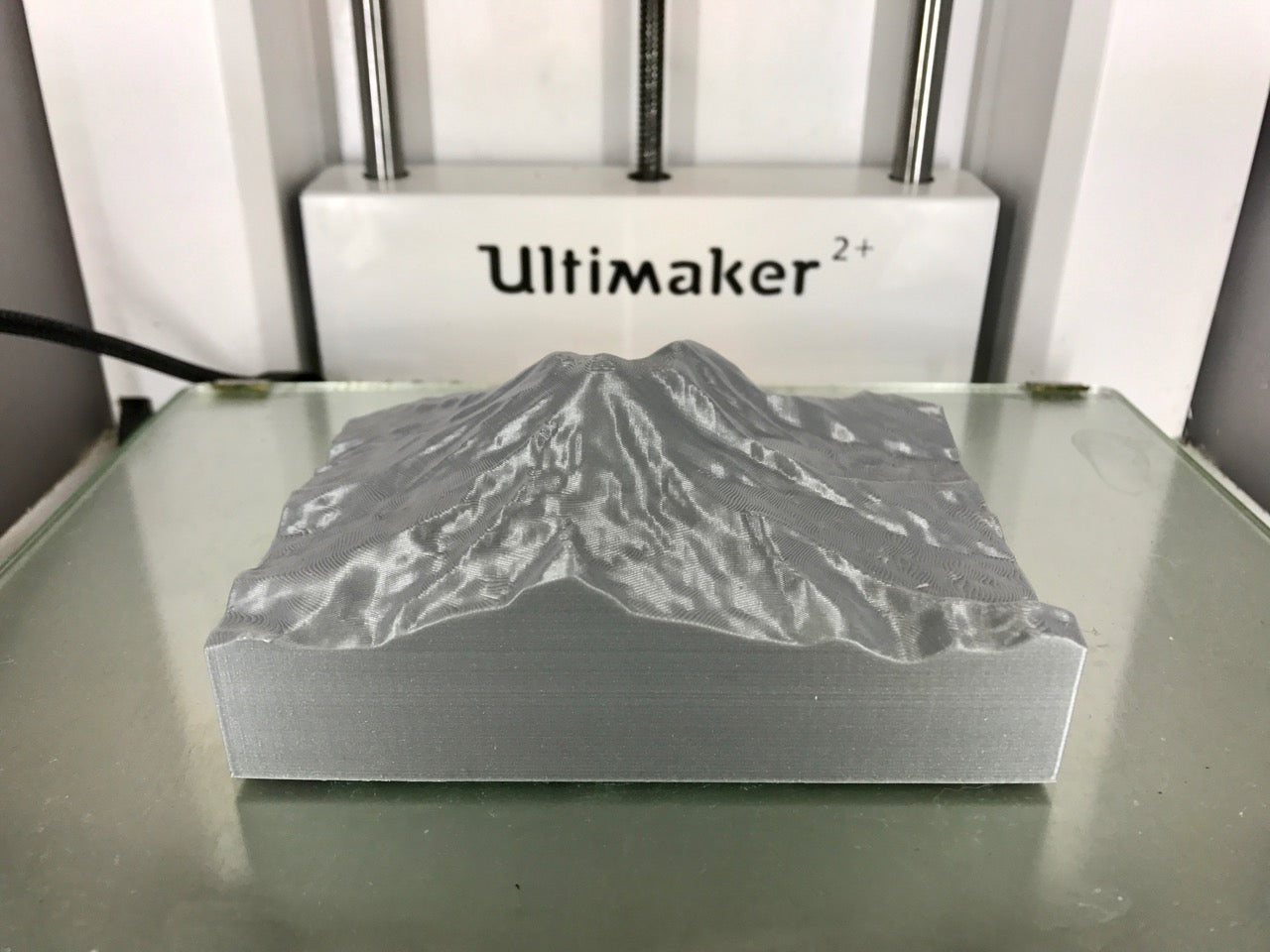 You Can Now Use Space Shuttle-Collected Elevation Data to 3D Print Accurate Terrain Models
You can now generate STL files from actual topographic map data using this nicely-constructed online tool http://jthatch.com/Terrain2STL/. Navigate to any location on the planet earth, select the target area, and you can immediately download ready-to-slice STL's.
The underlying data is the result of an 11-day Space Shuttle mission in early 2000 to collect elevation data for over 80% of the earth. Additional post-processing of the data was performed by the Consortium for Spatial Information.
The dataset has an X/Y resolution of 90 meters at the equator, with a maximum vertical error of 16 meters.
To demonstrate this unique web tool, we chose to generate an STL of Mount Ranier and its surrounding area. From this screenshot, you can see that the map is centered on Mount Ranier itself, to locate the main peak in the center of the geometry:
Finding the target location was simply a matter of dragging and zooming, then hitting the "Center to View" button, then downloading the model. Exact latitude and longitude coordinates can be entered manually into the tool, as well.
Important note: any time you maneuver the map by dragging, you must always hit the "Center to View" button to update the lat-long coordinates.
We then loaded the STL into Cura, configured my 3D printing settings and was ready to print. It really is this easy. Here's the finished 3D print job:
To download your own topographical data STL files, please visit: http://jthatch.com/Terrain2STL/
More 3D Universe blog posts:
Click HERE for another fun project.