How are Product Designers Using 3D Printing?
June 08, 2023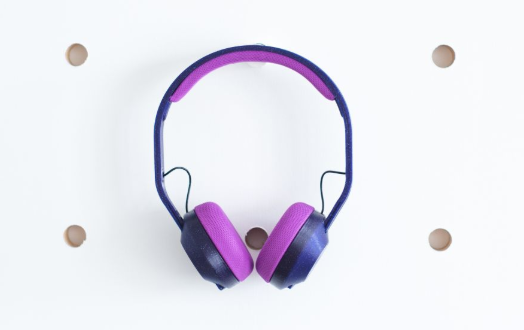 3D printing has made tremendous strides ever since two Massachusetts professors used binder jetting to create a scale architectural model more than 20 years ago.
Today, many industries, including medicine, automotive, fashion, and architecture, are harnessing the technology to quickly create and deliver high-quality products or parts to the market in unprecedentedly massive volumes. However, 3D printing has not outlived its original design usefulness—rapid prototyping!
Why Traditional Tooling and Injection Molding Have Nothing on 3D Printing Prototypes
Manufacturers seeking to leverage economies of scale have for a long time used injection molding, casting, or other conventional methods to mass-produce objects, equipment, or components. However, the processes are cost-effective only in the mass production of fixed-geometry products.
What if a manufacturer wanted to make a few prototypes for a few rounds of testing and validation before large-quantity production? How about the need to create variable production lines to cater to different design requirements?
During product design, investing in mass-production capacities never makes economic sense to manufacturers that want to create any number of custom-designed models. On the other hand, 3D printing lets them produce and work with a few variable product designs as many times as necessary and at relatively lower costs before commencing commercially-viable manufacturing.
Available to modern product designers, 3D printers eliminate the need to invest in fixed tooling capacities to produce complex or custom, functional prototypes in various quantities. Manufacturers can now save money and time by testing, verifying, and validating designs before production.
With 3D printing, designers are creating precise replicas of final products or parts.
The product modeling approach makes it possible to accomplish the following cost-effectively:
Shrink product development timelines from months to days, cranking up the route-to-market speed
Work with and test several concepts quickly and fine-tune the design many times over to perfection and superior-quality
Evaluate function and fit, including comfort and ergonomics. Such an assessment can take place in hours, rather than weeks, after conception, allowing manufacturers to test the market and receive feedback in a relatively shorter time.
Test manufacturability before production, which helps identify and preempt costly production complications or flaws earlier in the development phase
Secure ample time for product research, leading to faster innovation
Produce functional product models of varying sizes, forms, and complexities
Here are real-world examples of 3D-printing in product design across various industries:
1. Automotive Assembly
A typical case in point is Volkswagen Autoeuropa, which utilizes 3D printing to reduce tooling costs and lead times. The car-maker used to buy the tools, jigs, and fixtures it required to assemble cars from outside sources. It would take weeks for the external suppliers to prototype and produce the needed tools. The resultant production delays meant that Volkswagen Autoeuropa couldn't deliver vehicles to the market soon enough.
The automaker had to go back to its external tooling suppliers each time a new manufacturing aid failed to work as required, which was unnecessarily costly. With all the back and forth, the company couldn't leverage iterative design to acquire high-quality end products.
Then, Volkswagen Autoeuropa bought a 3D printer for producing the prerequisite manufacturing aids in-house. That helped reduce tool development time by 95%, from weeks to hours. In 2016, the company saved about €150,000 in development costs—a 91% decrease.
In a nutshell, 3D printing enabled the carmaker to streamline workflows by taking third-parties out of tool design, prototyping, and final production.
2. Investment Casting
It would take a lot of time and unnecessarily high costs for Sylatech to cast metal parts for its aerospace, medical, automotive, and other investment casting customers using traditional methods. A single design flaw would be expensive and time-consuming to fix. Custom design orders came with extra costs for special tooling.
Sylatech turned to in-house 3D printing to speed up the prototyping process, improve the quality of cast metal parts, and cut production costs. It became possible to produce 3D printed models based on customers' designs in five days or fewer. Previously, it'd take the firm up to five weeks to create special tooling and develop new unique metal parts.
The investment casting company now avoids unnecessarily costly product flaws by 3D printing precise prototypes as well as altering and testing designs quickly and more often before creating the first metal part.
Before Sylatech adopted 3D printing, each retooling effort to improve metal part design would cost customers about £500 more. Now, the cost of modifying a single 3D printed prototype is roughly £10.
3. Customized Consumer Products
Before the arrival of 3D printers, product designers almost stretched their imaginations to the limit when required to create highly-personalized products for all rather than just a few high-end customers. But today, 3D printing offers shoppers a bigger say in designing and styling their favorite, clothing, footwear, or other consumer products.
Eram, a fashion retailer, and Unistudio, a 3D printing provider, teamed up to enable shoppers to custom-design high heels and produce them in-store. Their customers may use a special app to specify personal preferences, from size and style to embellishment. With the tech, it takes less than an hour to print the personalized outer shell of a shoe.
The fashion retailer gained a competitive edge by offering customers a hands-on and quick way to order footwear that expresses their unique sense of style. The concept-to-market speed is indeed unprecedented in this case.
3D printing has also made inroads into home entertainment, and now people can assemble custom-designed headphones at home. The people at print+ are behind this innovation that lets customers 3D print various mechanical parts of a headset at home or a local 3D Hub. Usually, it doesn't take longer than 10 minutes to put together a personalized piece.
About 80% of the parts are assembled and printed locally, leading to lower shipping costs. Thanks to their modular design, only broken components of the 3D printed headphones require replacing. The end products have a longer lifespan as a result.
Product designers can build high-quality products and save money and time by 3D printing and validating their prototypes to perfection before mass production. They do not have to outsource prototyping equipment as they can acquire desktop 3D printers for cost-effective application in-house.
Do you wish to reduce the cost and time involved in designing, testing, and validating your product prototypes? Head on over to 3D Universe to select the perfect 3D printer for the job!
Sources:
https://www.machinedesign.com/3d-printing/moving-3d-printing-prototyping-production
https://ultimaker.com/en/explore/how-is-3d-printing-used/functional-prototypes
https://ultimaker.com/en/stories/16749-3d-printed-and-prototyped-shoes-by-julian-hakes
https://www.machinedesign.com/3d-printing/moving-3d-printing-prototyping-production
More 3D Universe blog posts:
Learn how to get started with 3D printing HERE.
Learn about the Ultimaker S5 HERE.
Learn about the Ultimaker 3 and 3 Extended HERE.
Learn about all of the Ultimaker products HERE.
Learn about Dremel products HERE.