How 3D Printing Is Improving Manufacturers' Bottom Lines
June 08, 2023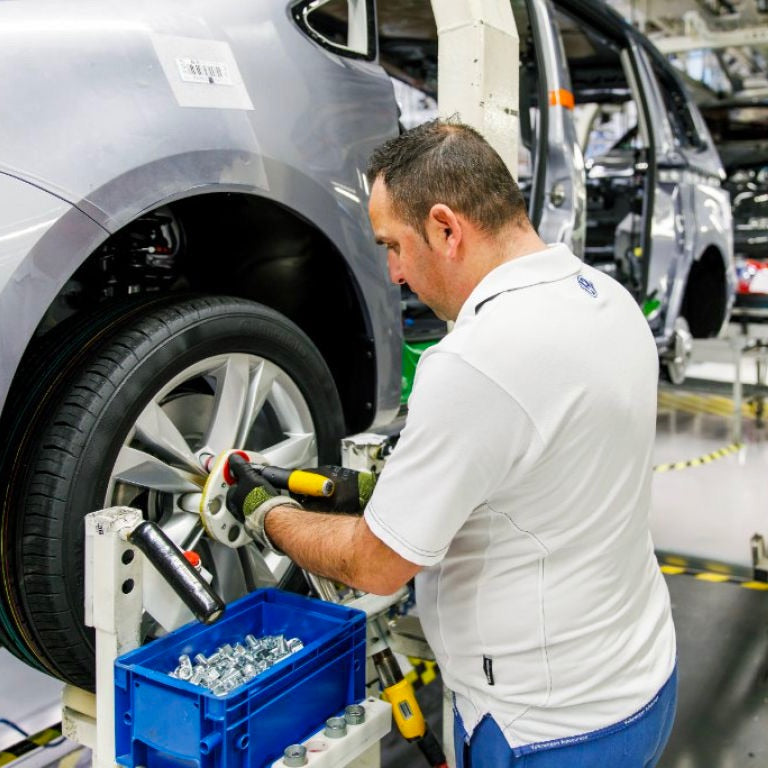 The rapid advancements in desktop 3D printing technology have made it possible for manufacturing companies to start using 3D printers as a reliable tool in their manufacturing and production workflow. Not long ago desktop 3D printers didn't possess the reliability, resolution, or quality in printing materials to be a viable part of the commercial manufacturing ecosystem. Fortunately, that has changed. Desktop 3D printing systems are now sophisticated and reliable enough to hold a permanent spot in the toolbox of the manufacturing industry. Intelligent integration of desktop 3D printing and AM (additive manufacturing) systems are widely being used in tandem with more traditional manufacturing technologies to reduce costs, improve turnaround time, and to help companies stay competitive in a rapidly changing industry.
3D Printing To Reduce Manufacturing Costs
The use of 3D printers in manufacturing has allowed companies to move away from expensive CNC machine based manufacturing for small-batch runs, prototype pieces, and custom parts. Taking a CNC machine offline to re-tool and re-configure so it can be used to create a one-off custom part is a very expensive process. Not only do companies need to purchase the tools and pay an operator to perform and supervise the job, they also lose the use of the CNC machine that could be at work cranking out far larger, more profitable jobs. The ramp-up cost associated with using a CNC system can only be fully justified if a large order is eventually placed for the part. In the case of one-off parts and small-batches, the manufacturer is forced to charge very high prices for the final product because they may never have the opportunity to offset the costs with a large order.
The economics of this problem change though when a desktop 3D printer is employed to handle the prototyping, small-batch, and one-off jobs. A 3D printer does not need to be re-tooled in order to produce any particular part. It simply reads one of many compatible design files and the printer's internal software "slices" the design into many layers that the printer's material extruder layers, one slice atop another, on the printer's platform. For low volume, this process is far and away more efficient and cost-effective than using traditional CNC systems.
As an example, TCT Magazine describes how a custom façade company was able to reduce their manufacturing costs by $50,000 per quarter. By integrating a desktop 3D printing system into their workflow they were able to offload the manufacture of custom pieces and standard clamping fixtures to the 3D printing system. Before the 3D printing system, each of their fixture clamps would cost them around $200 per piece when created on a traditional CNC machine. By using a 3D printing system, they've been able to bring that cost down to around $50 per clamp.
Another example of significant cost reduction can be found in a case study about how Volkswagen Autoeuropa was able to reduce the fabrication costs of purpose-built assembly tools by 91% (€325,000/year). Before adopting an Ultimaker 3D printing system, Volkswagen Autoeuropa was forced to outsource the manufacture of these custom tools. This process entailed dealing with 3rd party vendors and suppliers, loads of paperwork, and took 35 days to turnaround. These costs would be repeated with each new design iteration. Now, 3D printing allows Volkswagen Autoeuropa to control the entire tool design and manufacture process in-house at a cost of only €10 per tool and taking only 4 days to turnaround. Not to mention the tools' continuous ergonomic improvement made possible by now extremely low design iteration cost.
3D Printing To Improve Turnaround Time
As mentioned above, desktop 3D printing solutions can also be used to dramatically reduce turnaround time in the parts and component manufacturing world. The same logic behind cost-reduction via 3D printing also applies to the improved turnaround time manufacturers realize through the use of desktop 3D printing systems. Before reliable 3D printing systems, all parts manufacturing had to be done by that same expensive CNC mill that we just discussed. Not only is the CNC mill expensive, it's time-consuming. As pointed out in this MachineDesign article, it takes time to take a CNC machine offline and set up new tool paths in CAM programs. It's also not cost-effective to stop to re-configure a CNC machine before it has completed every job in the current queue that utilizes its current toolpath configuration. Naturally, this leads to smaller jobs waiting in line to be scheduled for completion. If a replacement part needs to be manufactured for a customer or to be used within the company's own workflow, it will be put in the back of the line until the CNC mill has completed the lucrative, large-volume job at hand. This means that turnaround times for small but essential jobs can regularly be weeks, if not a couple of months, depending on the job.
Desktop 3D printing systems can bring turnaround time for these jobs down to mere days. There is no need to wait in a queue while the mill completes its large-volume job, and there's no need to wait even longer while the CNC operators configure the machine to fit the particular job. Additional efficiency is gained for smaller companies that might not operate their own mills. For example, Tucci Hotrods was able to bring modeling and machining time for custom auto parts down from 3-4 weeks to under 24 hours. This reduced turnaround time is one major benefit of employing a 3D printing system, but the added benefits of accurate delivery estimates and the ability to confidently meet deadlines are not to be overlooked. Now, small-batch and one-off manufacturing order timelines become predictable for both manufacturers end-users.
3D Printing To Stay Competitive
The manufacturing industry is in a state of transition. Automated manufacturing systems, artificial intelligence, and the exploration of new materials mean that the sands of the business will be shifting for some time to come. 3D printing and additive manufacturing technologies will play as big a role as any in the new and changing face of the industry. The ability to remain competitive in this landscape is one of the most important characteristics that a company must possess to survive over the long-term. The intelligent use of cutting-edge desktop 3D printing systems will go a long way in giving a manufacturer the competitive edge that it needs. 3D printing systems allow a company to stay nimble. 3D printing systems reduce the cost of innovation and exploration of new lines of business. Traditionally, a manufacturer would need to invest large amounts of time and money in new machinery, tools, and materials to explore new products and serve new customer pools. That model simply won't work anymore. 3D printing systems now make it possible for companies to buy one piece of machinery (the 3D printer) and use it to efficiently create and test new product designs and generate new business by being able to provide lightning-fast prototype and proof-of-concept models. Rapid pivoting is the name of the game now and will remain so in the future, and advanced desktop 3D printing systems give manufacturers the ability and freedom to do just that.
Contact 3D Universe if you are looking to increase your company's manufacturing bandwidth, reduce costs, improve turnaround time, or explore new business opportunities. We are experts in all things 3D printing and would love to help you find the right 3D printing solution for your industry.
More 3D Universe blog posts:
Learn how to get started with 3D printing HERE.
Read our post about the Ultimaker S5 HERE.
Check out the Ultimaker 3 and 3 Extended HERE.
More information about all of the Ultimaker products can be found HERE.
Learn about Dremel products HERE.