Design Jams and Getting Started with Fusion 360
June 08, 2023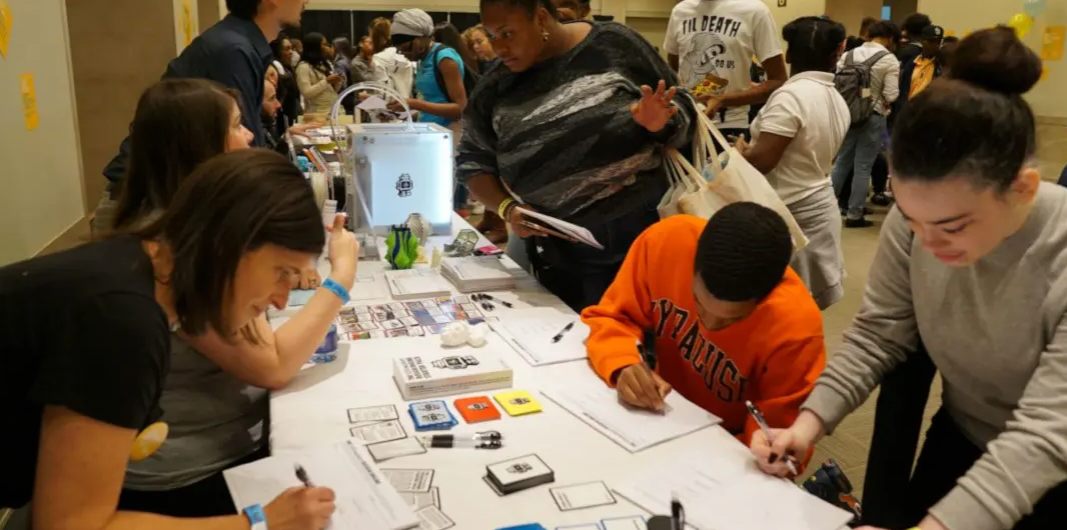 Back in April, 3D Universe teamed up with Ultimaker and BitSpace to hold a week of free presentations and workshops for those that might be interested in learning more about "3D Printing in the Workplace and STEM Education." During this series of webinars, we were excited to get to include a Design Jam and challenge for participants which was lead by the team at BitSpace.

Along with the design Jam sessions, Matt Griffin, Director of Community for Ultimaker, gave a presentation on Designing for FDM printing.

Below, you will find the recordings of the video sessions from each of these workshops along with some additional links to information that was shared during each session if you are interested in learning more!
BitsSpace Design Jam | Kevin Smith
In this session, Kevin Smith, Creative Director of BitSpace introduces a Design Jam design thinking game called the Ultimaker Design Engine Project followed by rapid prototyping of the ideas in Autodesk Fusion 360.
The Ultimaker Design Engine Project is a card game to provoke, inspire, and entertain students, educators, 3D designers, artists, and engineers of all experience levels.

The game and Design Jam, which can be played as a handy icebreaker or as a challenging activity sparking creativity over a period of time, is meant to be used to generate new projects and fuel a deeper exploration into the use of desktop 3D printers. Now Ultimaker wants to challenge you to help evolve the game.
3D Modeling Design Jam: Using Prompts to Create | BitSpace
Kevin Smith VP/Creative Director and Andy Halvorsen, STEAM Integration Specialist, both of BitSpace hosted this design workshop that leads participants through a project from idea generation to a design that is ready to be used as a blueprint for construction or for 3D printing.

They used the Ultimaker Design Engine Starter Pack for an activity to help get minds churning and generating interesting design ideas. From there, Kevin and Andy lead participants through the fundamentals of 3D modeling before branching out into the wider world of design possibilities.

Autodesk Fusion 360 is an industry-leading CAD/CAM software that you can use in your classroom. It is a powerful program used by architects, engineers, and industrial designers for all sorts of projects.
Getting Started with Autodesk Fusion 360 | Kevin Smith – BitSpace
In this session, Kevin Smith, Creative Director at BitSpace, provides an introduction and overview of Autodesk Fusion360. This is a powerful "solid modeling" tool and offers tremendous capabilities to those who know how to use it.
Autodesk Fusion 360 is available FREE for students, educators, hobbyists, and business startups!
Autodesk Fusion 360 Online Course (15+ hours of video instruction, along with downloadable project files so you can follow along)
Autodesk Fusion 360 videos on YouTube
Fusion 360 courses from Autodesk
Designing for FDM Printing | Matt Griffin – Ultimaker
In this session, Matt Griffin, Director of Community, Ultimaker, shared an overview of 3D printing, design considerations when planning a 3D print, and an introduction to Ultimaker Cura, Ultimaker's industry-leading slicing software used by 3D printers around the world.
---
Have You Designed Something Interesting? Share Your Story!
Are you working on an interesting project? Did you use the Ultimaker Design Engine Project to design something off the wall or potentially useful?

We are searching for stories to share in our Customer Spotlights! If you are interested in participating – please submit your story to jen@3duniverse.org with the subject line "Look What I am Making!"