Making Chocolates with the Mayku FormBox
June 08, 2023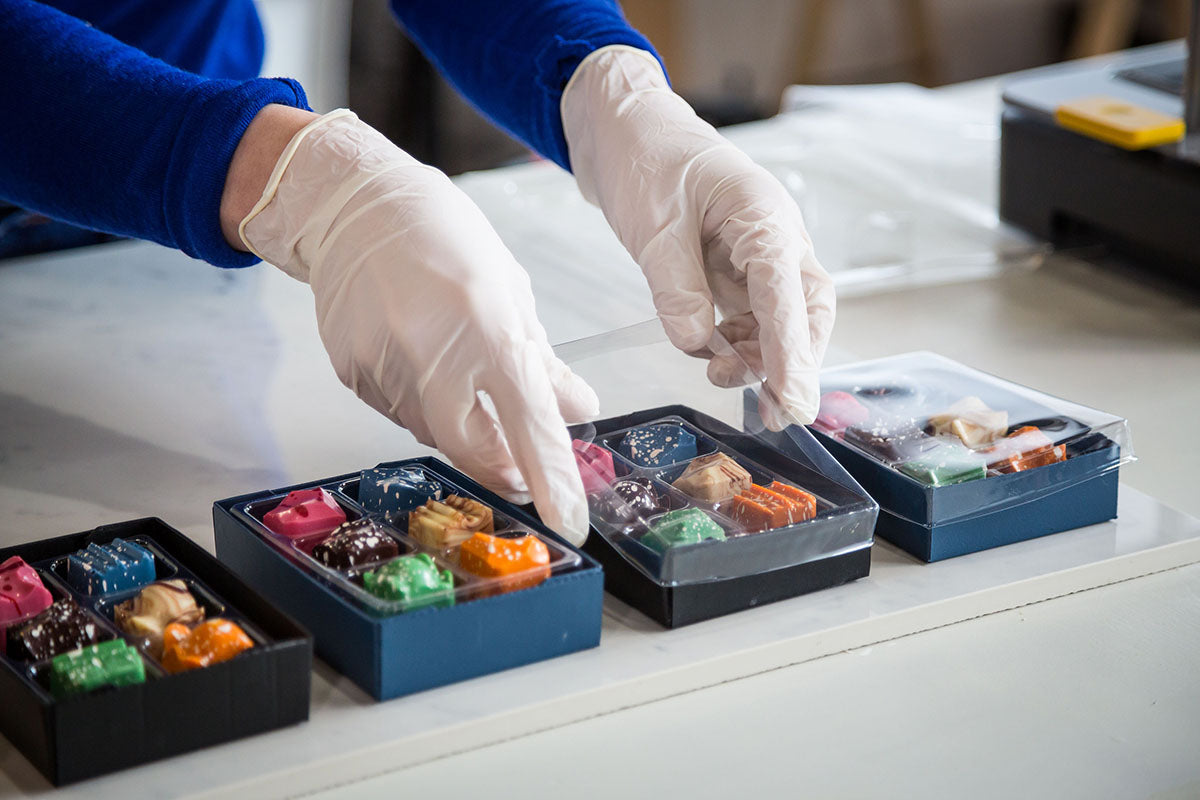 The Mayku FormBox opens up a world of possibilities for the way you present your chocolate creations. For far too long, the cost and time required to deal with custom mold providers have been prohibitive for many.
The result of this is that chocolatiers all over the world have spent hundreds of hours experimenting with the perfect flavor and texture combinations, before pouring their cherished mixtures into the same molds that their competitors can buy.
By creating your own custom molds in your kitchen, you can finally be as precise with your presentation as you are with your flavor. Simply pick an object, create a food-safe mold, and reuse it often as your customers demand.

The Mayku FormBox allows your imagination (not your mold supplier) to drive your creative process. You can create your own molds for as little as $1.
No technical expertise is required, no lengthy training process is needed!

It is so easy, even children can do it!
Rhys Makes His Own 7th Birthday Chocolates
Our Creative Director Jen, got to spend time helping our special guest Rhys, make some fun Garfield chocolates to share for his 7th birthday party recently!
They used Sculpey clay to create their form and hardened it in the oven to make sure it was solid. In order to get the details of the face to show up in the mold, they had to add small air holes to the clay forms before putting them into the oven.
The holes allow the vacuum's suction to get into the smaller areas so that the finer details of the design would show up. They then put the forms in the Mayku FormBox to create their molds for their chocolates.
In this video above, you can see their process in creating these special Garfield treats, learn interesting facts about one of our favorite grumpy and very hungry felines, check out Rhys's favorite finger bending tricks, and hopefully be inspired to make some of your own fun and unique shapes for your chocolate molds!
Back to the 80's | Themed Chocolate Molds
Jen had an adventure with some old cassette tapes and colored white chocolate recently!
In the video above you can see how she used the cassette tapes and the Mayku Clear Sheets to create her mold for her chocolates, melted her white chocolate pieces in the microwave, and let her 80's wild child out!

Girls just wanna have fun!
Learn More About Making Chocolates with the Mayku FormBox
Whether you are starting your own chocolate business, want to make something unique and fun for your celebrations and holidays or you want to teach kids how to do math with measuring ingredients for a tasty treat after they learn their fractions – the Mayku FormBox is for you!
This is a great project for families, kids, schools, and more!

If Chocolate isn't your thing, the Mayku can also help you create custom molds for soaps, candles, jewelry, planters and much more!

Please visit our shop at shop3duniverse.com for more information and feel free to email us at info@3duniverse.org if you have any questions! We are always happy to help!