Modern Manufacturing - Happening in Homes Across the Globe
June 08, 2023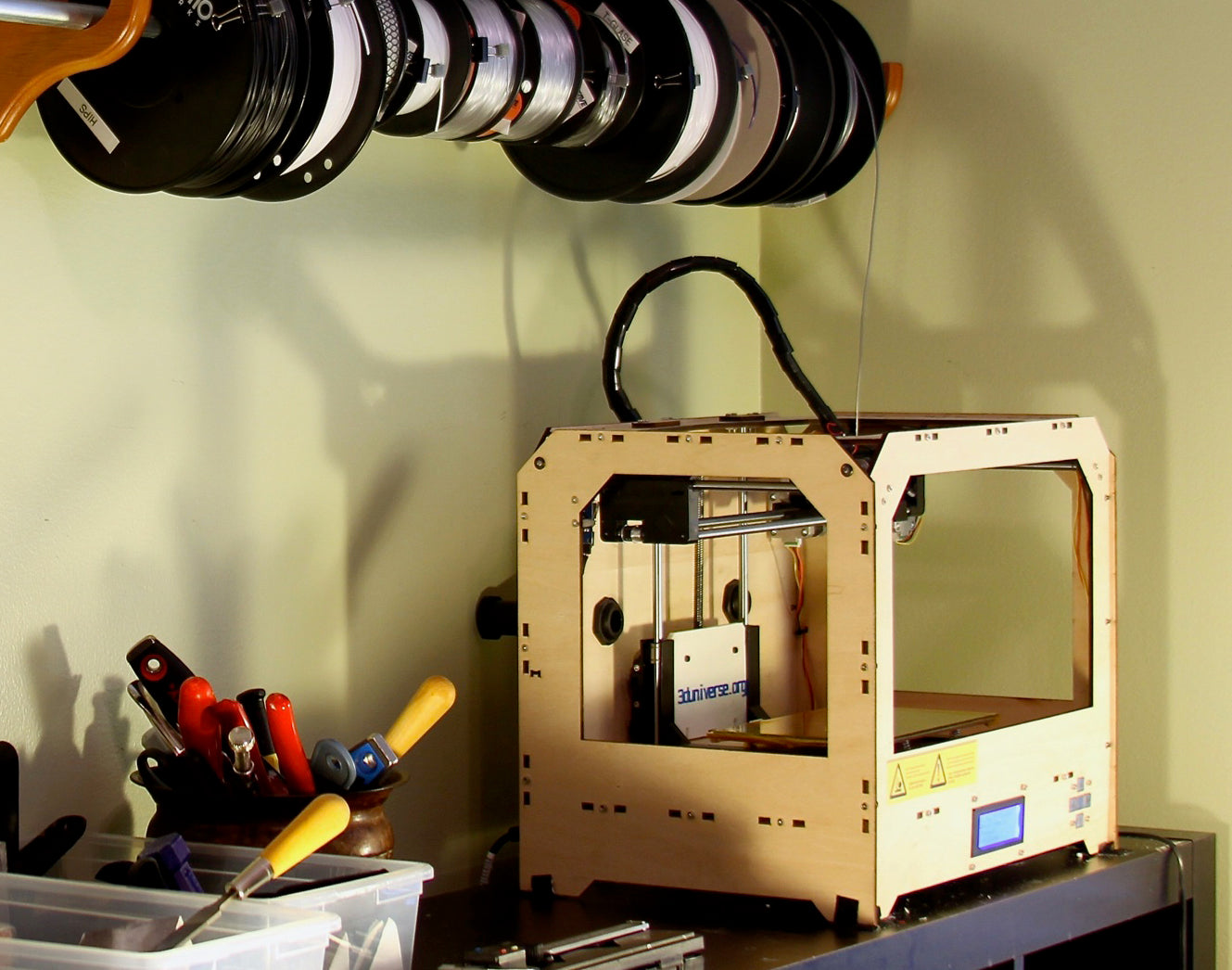 It may not look like much, but this is what a modern manufacturing facility looks like, tucked away in the corner of a quiet suburban home.
Similar setups are appearing in homes across the globe. The rate at which this is happening is far greater than most fully appreciate.
There are some limitations when dealing with FDM (Fused Deposition Modeling), but it's become pretty affordable. These types of printers are a good way to get started in 3D printing. Other options will be emerging soon, now that the patent on Selective Laser Sintering has expired. We'll have consumer level printers capable of printing in metals, ceramics, glass, etc.
It may not look like much now, but this is the very early phase of what will eventually be a Star-Trek style replicator, capable of building anything we need by assembling individual atoms and molecules. That will mean an end to global hunger and an end to resource shortages (a big reason for wars currently).
It's going to take several decades of further development, but it can be done. If we continue to work collaboratively, leveraging the Internet to share our findings, the timeline will be shorter than most would currently guess.
More 3D Universe blog posts:
Check out some 3D printed math art HERE
Read my blog post titled 3D Printing Now and in the Future HERE