How 3D Printing is Transforming the Housing Industry
June 08, 2023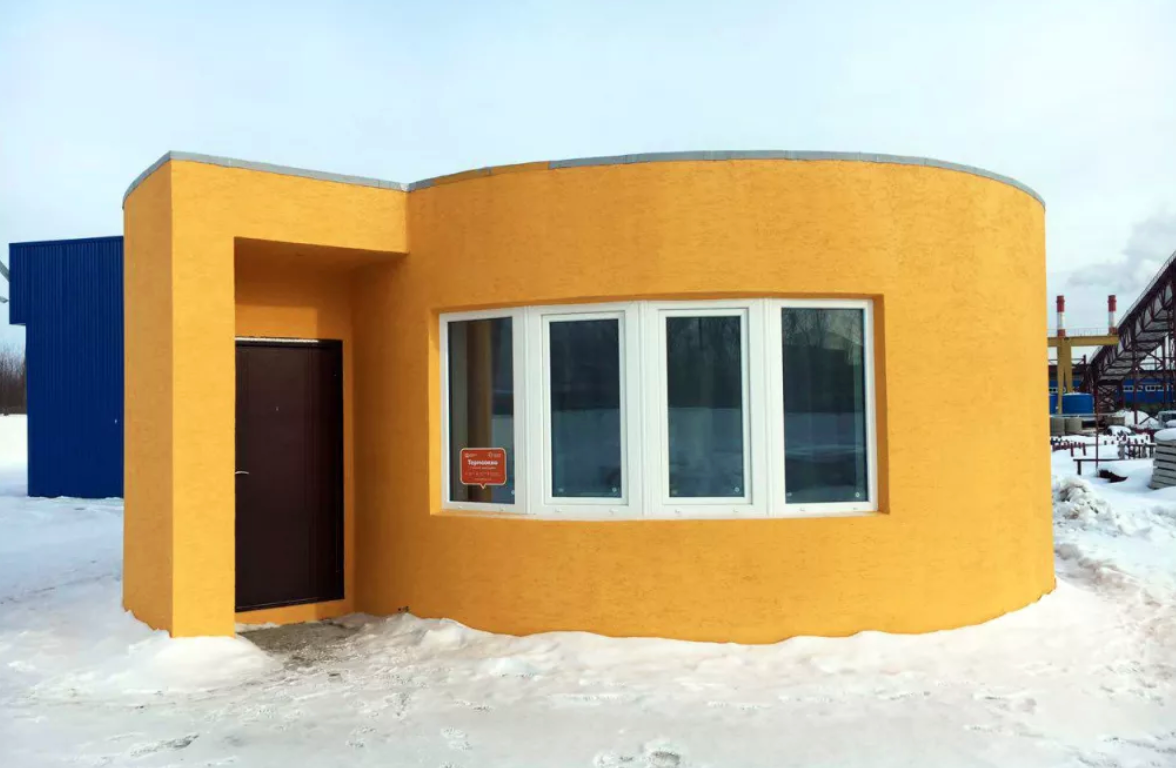 The housing sector faces numerous challenges ranging from housing shortages to homelessness as well as to rising costs. Many families struggle with these challenges, which affect the health, quality of life and the happiness of people across the U.S. and around the world.
All stakeholders in the housing sector agree that we need affordable, eco-friendly and sustainable housing options. And that means the challenges facing us in housing offer the opportunity for exciting solutions.
New ways of thinking about these housing challenges benefit from, and are often inspired by, contemporary technology. One of the most significant of the emerging options is 3D printed homes. 3D printing in the housing industry promises innovative solutions to many contemporary housing problems.
New Era for Housing
As technology disrupts so many industries, it also impacts the housing sector. Every day we see alternatives to traditional homes with new and improved designs, materials, and styles.
As innovators worldwide develop new ways of designing, building, and producing homes, they harness the power of 3D printing to build houses inexpensively, efficiently, and easily.
Companies in the U.S., China, and Russia are at the forefront of the 3D housing revolution.
How It Works
3D printing a house works in the same manner as 3D printing on a smaller scale. Construction firms use special printers to 3D print houses. Designers program the layout. Then using the required building materials, the machine does the rest.
Although early models of 3D printed houses were often flawed and lacked aesthetics, advances in the technology and ongoing experimentation continues to improve these homes. Today there are sophisticated, modern models to entice home buyers.
What Problems Do 3D Printed Houses Solve?
Families spend more on housing than ever before, and it is often prohibitively expensive. 3D printed homes address the challenge of costly housing, giving people an affordable option. For as little as $4,000, a family can secure a 3D printed home.
In an era in which global warming and climate change cause increasing concern for our future on the planet, organizations and individuals are considering the environmental impact of their homes. The additive process of 3D printing is less wasteful than traditional subtractive manufacturing. In addition, when builders choose environmentally friendly building materials, their 3D printed houses are more eco-friendly. These homes are not only strong and durable but also resistant to pest infestation and mold.
Low-cost 3D homes help eradicate homelessness by offering this population inexpensive alternatives. Communities across the U.S. are experimenting with this kind of housing to provide homes to their homeless populations.
In the last few years, more frequent natural and human-caused disasters have destroyed billions of dollars worth of property. The construction industry is responding to demands to build houses that can better withstand these disasters. 3D printed houses represent an important area of development. One example is the 3D printed house, Hua Shang Tengda, built to endure an earthquake with a magnitude of 8 on the Richter scale.
Ways 3D Printing Transforms Housing
3D houses are built with breakneck speed, cutting the time required to build a new structure. This results in significant cost reductions. In March 2017, 3D printing specialist Apis Cor reported that it took 24 hours to produce a 3D printed house. The house was built in Stupino, a town in Russia. Apis Cor used their onsite printer, which allowed them to eliminate the cost and logistics of transporting building materials from the factory to the site.
Imagine this: you determine the location of your house, Apis Cor arrives with their printer, the building materials are set, and within 24 hours, your home is ready. Isn't that amazing? Compare this to the six or seven months it takes to construct a house using traditional methods. That is what we call "disruption."
One year before Apis Cor's landmark breakthrough, the construction industry marveled when a two-story house was built within a month and a half. Hua Shang Tengda, a Chinese construction firm, made history when it built a house in 45 days. From a 45-day to a one-day build within the space of a year shows the exponential speed of technological innovation in the housing sector.
The cost of housing in the U.S. has increased substantially in the last five decades. Presently, the average cost of a house ranges between $200,000-$500,000 depending on the location. In some areas, especially the East or West Coasts and major cities, housing prices surpass the half-million-dollar mark. A report by the McKinsey Global Institute claims that construction is the primary driver of high housing costs. It also projects that by 2025, approximately $9-$11 billion will be required to make housing affordable and meet housing demands.
3D printed houses are inexpensive and easy to construct. For example, Apis Cor's 3D printed house cost around $10,000. HuaSheng Tenga used 40% of materials and 30% of the time that traditional houses require. The two cases portray huge cost savings in labor and materials costs.
In addition to these two companies, other construction firms around the globe are looking for ways to build houses inexpensively using less complicated methods. A non-profit headquartered in Silicon Valley introduced a 3D printer that prints a house for the minimal cost of $4,000 in less than 24 hours. The Dutch DUS Architects unveiled a 3D printer that uses recycled materials to construct houses, driving down material costs substantially.
The Future of Housing
3D printing technology is the future of the housing industry. 3D printed houses are great solutions to many challenges in the housing sector ranging from the high cost of housing to homelessness to unaffordable housing.
3D printed homes are inexpensive, easy to construct, good quality, and eco-friendly. 3D printing technology can increase the number of affordable new homes available and solve the supply-demand imbalance.
If you would like to know about 3D printing technology and how it improves the quality of life, please contact us for more resources.