Crafting with a Laser Cutter | Creative Small Businesses
June 08, 2023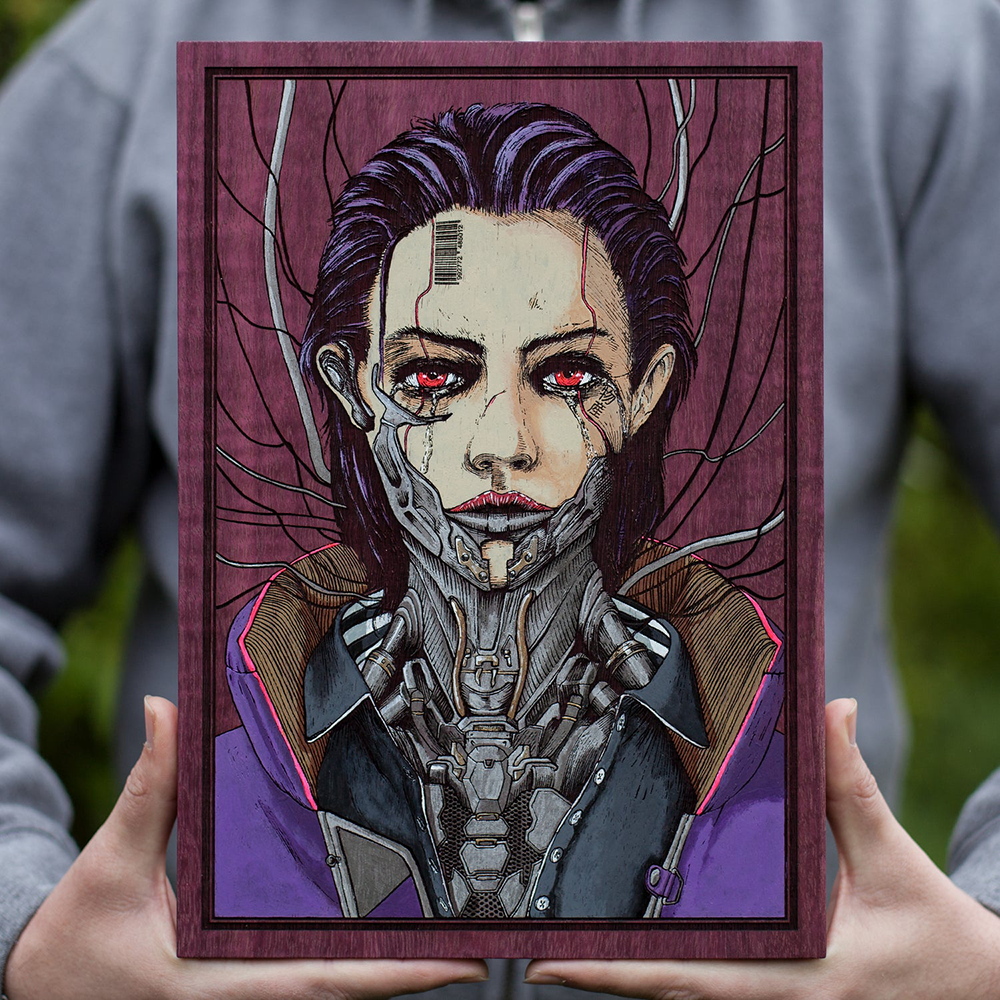 Watching someone work with a laser cutter to draw and cut patterns is a mesmerizing experience. Laser engraving is a complicated process simplified by the emergence of new technology and machinery. Laser cutters like the FLUX product line make it possible for creatives and aspiring entrepreneurs to start a home-based laser art and engraving business in no time at all.
With reasonable start-up costs and a manageable learning curve, laser cutting offers a unique opportunity for success. These out-of-the-box innovative businesses just might inspire you.
Big Secret
Big Secret is the brainchild of Jason Lefton who knew he had found his calling once he first witnessed laser engraving in action. He opened a shop in Richmond, Virginia in 2010 to explore the endless possibilities of laser craft. Big Secret collaborates with local designers and artists using a wide range of materials to produce one-of-a-kind masterpieces. The community couldn't be happier.
Lefton and his team enjoy working with wood, fabric, and paper but also often experiment with non-traditional materials including leaves and film stock. Once a project has been designed and lasered, Big Secret turns to more common tools and paint to complete the finished piece. The shop's incredibly detailed work has caught the attention of artisans and celebrities worldwide.
Tatty Devine
Tatty Devine is a true small business success story. The London-based uncommon jewelry mecca had its start in 1999 when Rosie Wolfenden and Harriet Vine decided to use their art degrees to launch a unique jewelry business. Their signature pieces have always been quirky and fun even when they were first designed only by hand. Tatty Devine added a laser cutter to the shop in 2002 and it has made all the difference.
The small talented team at the shop works primarily in acrylic and leather fashioning limited edition collections popular with a strong and enthusiastic fan base. Harriet and Rosie's creations have been shown a bit of laser cutting love from several celebrities including Hilary Duff and Katy Perry. Tatty Devine may have a sense of humor in its designs but its jewelry has easily been accepted for its serious fashion and style.
Tactile Craftworks
Tactile Craftworks was only founded in 2014 but is already making its mark in the world of leather-crafting. The small Wisconsin-based company specializes in intricate patterns inspired by cultural history and nature. Owners Sarah Kirkham and Anna Warren successfully combine the tools of old world leather crafting with modern technology including laser cutters like the FLUX.
Tactile Craftworks offers a one-of-kind series celebrating America's National Parks as well as their signature Atlas Series which adeptly details historic maps on leather products. Their attractive passport wallets are custom made depicting individual cities around the world so travelers are always reminded of where they come from. Map journals and travel mugs are also available.
SpaceWolf | Laser Cutter Etched Art
SpaceWolf is a Brooklyn-based laser artist who has a knack for capturing the highlights of pop culture and transferring it with impeccable detail onto wooden posters. His preference for lasers instead of pencil or ink and for wood instead of paper makes him stand out as an illustrator. He is a master of the laser machine with a fondness for science fiction, movies, and iconic television scenes.
Everything SpaceWolf uses to create his art is sourced in the United States. He personally heads out into the wilderness every spring season to plant tree saplings for each poster he has sold throughout the year. SpaceWolf is not only conscious of the environmental impact of his work, but he is also a unique and amazing laser woodworker making an incredible mark in the world of art.
Quilts by Valerie | Using a Laser Cutter with Textiles
Valerie Goodwin is an architect and a teacher first yet her quilt art is considered some of the most intriguing around. The abstract quilt designs she favors are a study of shapes and lines inspired by distant map imagery. In 2013, while participating in a residency at Florida State University, she was encouraged to experiment with a laser cutter on her fabrics. Valerie hasn't looked back since.
She continues to test laser settings on synthetic and natural fabrics finding the right touch to prevent any scorching. Valerie is now able to artistically combine the geometrical patterns and layers she is known for. Fine-tuning the interaction between the laser cutter and textile is reaping results that are both complex and eye-catching. Laser technology has brought her work to new heights.
Everything Tiny's Fun and Whimsical Miniatures
Everything Tiny laser cuts miniature dinosaur skeleton kits ready to assemble at home. The all-in-one kits, called "tinysaurs", are only one inch tall when completed. Model-makers are challenged with the skeleton's diminutive parts using tweezers and magnifying glasses to construct the postage-stamp-sized dinosaur. It is hobby whimsy at its best.
Founded in 2009 in Brooklyn, New York, Everything Tiny continues to expand its inventory of small specimens adding skeleton models of different species. The precision laser cut pieces are carefully designed so the museum-style dinosaur is as realistic when assembled as it is cool. The company also offers rocket and zeppelin tiny kits as well as glass domes to display the finished masterpiece.
Laser Cutter Options for Hobbyists

The FLUX line of laser cutters are specifically designed for hobbyists who seek a reliable and easy to use solution for their project ideas. These state-of-the-art desktop laser cutters are perfect for etching and engraving even the most intricate designs and patterns.
Laser cutting applications are as versatile as your imagination. The FLUX machines work well with a wide array of materials including leather, fabric, paper, wood, and acrylic.
Are you a beginner just starting out with laser cutting? Check out the FLUX beamo. It is easy to use and set up.
3D Universe is the leading authority on 3D printing and digital fabrication. We carry a comprehensive inventory of printers, filaments, accessories, and project kits. We take pride in our reputation for excellent customer service and satisfaction and are happy to answer any questions you might have. All our products have been tested by our experienced team or by the expert 3D community.
If you are ready to get started on your own creative projects using this innovative technology, contact us anytime at 3D Universe and let us know how we can help.