3D Printing in Every Classroom: Part III
June 08, 2023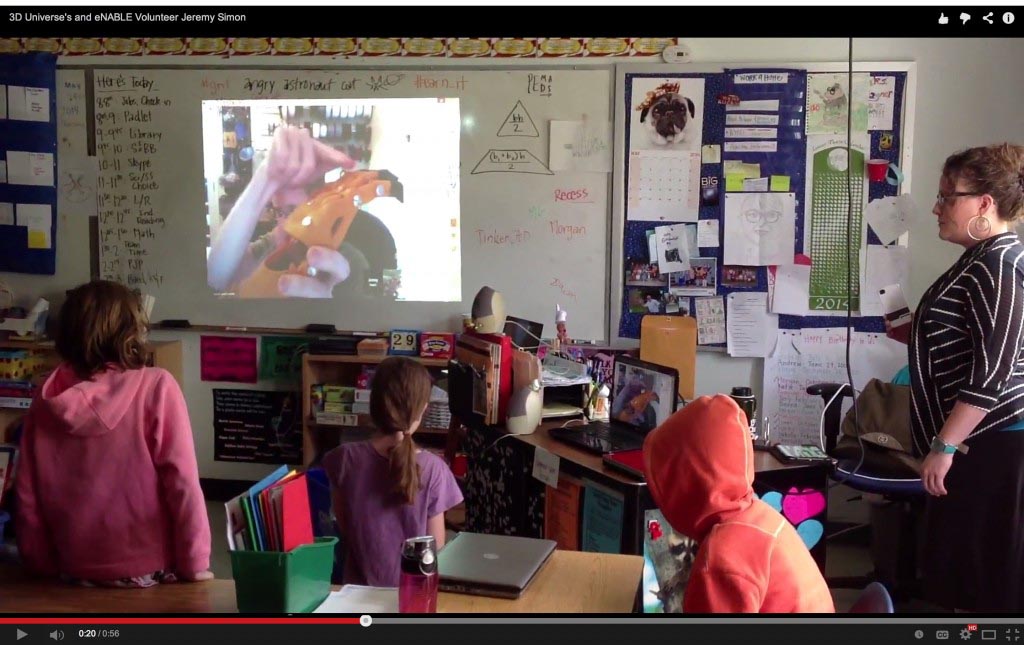 See Part I here.
See Part II here.
Most Compelling 3D Printing Projects Involve Assistive Technology
We've considered the worldwide race to bring 3D printing technology to every classroom, and we've considered 3D printing at the administrative level, that is, what the aims, goals, and objectives of bringing 3D printing to a U.S. classroom might be. Now it's time to consider some specific strategies in the classroom, brought to us by people on the frontlines of our educational system, teachers.
These specific projects and lesson plans are resources to select from once you have determined the aims, goals, and objectives of your 3D printing program.
I will disclose my bias from the beginning: I find assistive technology projects most compelling, those that have a social assistance value. One of the best examples of this I have seen is the project Jeremy describes in this blog:
The Sierra project was carried out on behalf of e-NABLE (Enabling the Future), a group that just won a $600,000 grant from Google to continue their work of "passionate volunteers" making prosthetic hands for under-served communities. Currently, e-NABLE has 55 schools registered as part of their program.
Students and whole classes are able to make prosthetic hands for those who need them with support provided via email and the e-NABLE HUB.
Kits of hard-to-find non-printed parts are provided at a discount at shop3duniverse.com.
Of equal value is another project Jeremy describes in this blog:
Why do these projects take my attention? STEM learning is inherent to almost any 3D project; however, the project with Sierra engages a widening group of people in an assistive technology (social assistance) project and, in doing so, not only teaches important values but show kids how they can have a huge impact in making their world a better place.
I can't imagine anything more empowering for both giver and receiver than the kind of exchange that happens as Sierra not only makes a prosthetic device for someone but engages her whole class in that enterprise.
Not only did this lesson involve powerful values and empowerment, but in bringing a commercial operation into the picture as a philanthropic driver (when shop3duniverse.com spearheaded a campaign to get Sierra a 3D printer), it engaged Sierra and her classmates in an important aspect of philanthropic endeavor.
The Marble Display Stand project is exciting because it was an experiment in taking a 10-year-old's idea and putting it into his hands in a matter of hours. This impromptu event perfectly embodied a curricular goal of "enabling the deep understanding and problem-solving ability that results from seeing abstract ideas actualized within an age-appropriate meaningful time frame."
Clearly, the excitement that the project generated will lead to having that young man learn to use the technology to manufacture his own next idea.
In addition to the project and lesson plan links presented below, you will find ideas in another of Jeremy's posts in this blog:
Reports from the Frontlines: 3D Printing Projects in Classrooms
Specific Projects
Idea and Design Sharing
Lesson Plans & Curricula
Recommendations from Teachers Who've Done It
And Finally, Funding – If Your School District Doesn't Provide It
Full Circle: 3D Printing Assistive Technology Projects
Bringing this post-full-circle, the kids in this teacher's classroom wanted to 3d print prosthetic hands. Not only are these kinds of assistive technology projects appealing to adults who want to teach important values, values that are key to building a better society, but they are important to kids, who want to be those builders! Kids are naturally inspired by the possibility of helping others.
Follow us on Twitter (@3dprintingisfun) and like us on Facebook. Subscribe to this blog, or visit us at shop3duniverse.com.