2023 Educational Resources for Digital Fabrication in the Classroom
September 08, 2023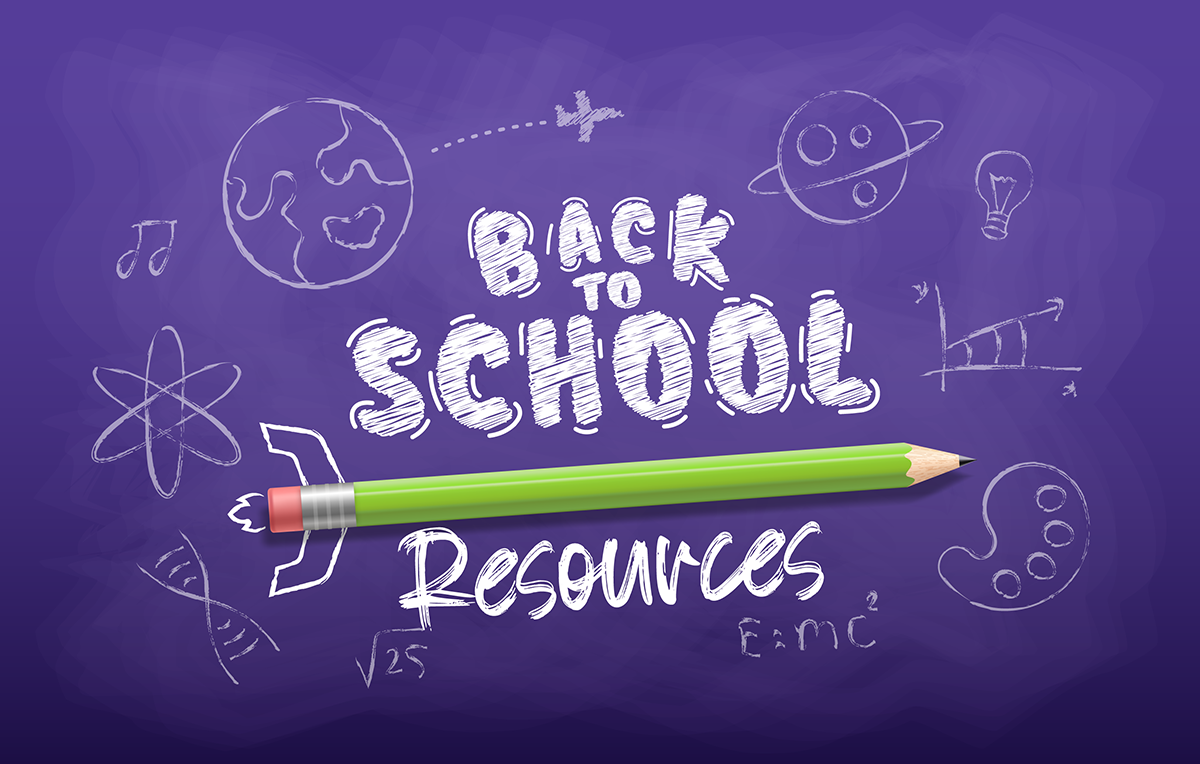 It's back to school season and we are excited to share some fantastic educational resources to help you get your students excited about digital fabrication in the classroom!

Whether you and your students are 3D printing, laser cutting, or 3D forming, we have a variety of great options for STEM learning with a great set of fantastic free curriculums, lesson plans, grant guides and project ideas from various partners and you can find more information about each below!
---
FREE | A Guidebook to 3D Printing in the Classroom K-12
Introducing the latest installment of the MakerBot Educators Guidebook, the 3rd edition of MakerBot's definitive guide to 3D printing in the classroom - over 150 pages available to you for free!
The popular and easy-to-use guide for 3D printing returns with its third edition. Covering a crash course in 3D printing and how to begin integrating it into the classroom, projects spanning Robotics, Engineering, Mathematics, and Science as well as projects for Art, History, and Music, and a collection of techniques and tricks developed by educators already experienced with 3D printing.

Here's what is covered:
How to start 3D Printing in the Classroom
Breaking down the 3D Printing Process
Curriculum Project Ideas
Teachers' Tricks of the Trade
3D Printing within Professional Industries
---
FREE | A Guidebook to 3D Printing in the Classroom for Higher ED
Get an in-depth look at the state of additive manufacturing within Higher Education, Career Technical Education, and Research and a how-to on leveraging 3D printing to unlock new frontiers in research, academic and manufacturing settings.

Featured Topics:
Overview of 3D Printing in Higher Education
Looking at the Data: How 3D Printing is Growing in Higher Education
How It's Used: Most Common Uses for 3D Printing (e.g. Research Purposes, Academic Courses, CTE, and more)
The Best 3D Printing Features to Look For in a 3D Printer
---
FREE 2023 Grant Guide | Get Funding for Your Next 3D Printer!

Bring 3D printing to your school or classroom by using the MakerBot 2023 Grant Guide—whether for your classroom, library or entire school! This clickable guide is designed to make it easier for educators and administrators to find and secure valuable grants year-round.
---
Educational Maker Kits are Available in our Shop!
We have a great selection of educational kits to choose from that bring STEM projects right to your classroom, ready to pull out of the box and get started!
BitSpace Make-It Educational Maker Kits

BitSpace Chicago has put together some wonderful "Make-It" kits that are sure to delight students and teachers alike. Students will be learning how to use shop tools, discover design thinking skills, explore coding, make electronics and much more with these kits that are now available at 3D Universe.
---
e-NABLE 3D Printed Hand Kits


Join thousands of students worldwide participating in the e-NABLE Community 3D printed hand project to make functional 3D printed assistive devices for those in need.
Students of all ages will learn how 3D printing can be used to make a difference in the lives of others and get inspired to start creating their own designs to assist others through this global service-learning project.
This is a beautiful human-centered design project that K-12, as well as university-level students, love to participate in! These e-NABLE educational maker kits are being used all over the world, in over 100 countries and counting!
---
Mayku FormBox | STEM Resources for Educators

Created by teachers to cover every topic in the national curriculum, these project ideas are great for giving your students ideas of how they can use the Mayku FormBox for fun and functional projects!
Science, Technology, Engineering, Art and Math (STEAM) are all covered in these easy and fun Mayku FormBox activities!
Make sure to check out our fun project ideas on our YouTube channel as well for more fun ideas!
---
Full Spectrum Laser | Free Laser Cutting Lessons and Projects

Full Spectrum Laser has created a great collection of educational resources for those who are just starting out with laser cutting as well as those who have been using them for a while and are just searching for fun projects to do!
You can start by learning the basics and intermediate lessons will help you learn new techniques.
Once you have completed the lessons, you get to learn by making! Your students will now have the freedom to pick any project and can understand the terminology and techniques required to complete them.
They also offer many free projects you can make, including signs, acrylic fish tanks, shelves, lampshades, light fixtures, floating tables, clock faces, and much more!
---
e-NABLE Education Space | 3D Printed Prosthetics

The e-NABLE Education Space is a growing, open-source space developed by educators for educators interested in collaborating, utilizing, and designing technology integrated curriculum, with an e-NABLE focus, aligned to the Next Generation Learning Standards.
Over the past 10 years, thousands of students and teachers around the world have incorporated the e-NABLE designs into their classrooms to teach students about 3D printing and using the technology for the greater good by creating devices that can be used by real people.
e-NABLE is a wonderful service-learning project for all grades, from kindergarten up through university levels. This resource offers lessons in empathy, collaboration, design thinking, 3D design, and much more. This is a great STEM and STEAM project to introduce to students to get them excited about finding ways to use 3D printing technology to make a difference.
You can purchase assembly kits (3D printed parts not included) from our shop.
---
Dremel Lesson Plans
Dremel STEM lesson plans provide educators with a standards aligned curriculum (Common Core, NGSS, TEKS) created in collaboration with education experts. Every lesson plan has been tested in real-life education settings and designed to work in classrooms with up to 30 students. Students will be able to follow the lesson plan guidelines, work in teams while using their CAD design, Data Collection, Subject Knowledge, Creativity, Critical Thinking, Communication and Collaboration skills.
Click below for instructions on how to access the lesson plan library. You must own a Dremel 3D Printer as you will need your serial number to gain access.
Educational Discounts Available at 3D Universe
If you are an educator looking at getting digital fabrication technology into your classrooms, feel free to email us at info@3duniverse.org for more information, quotes and educational discount opportunities!